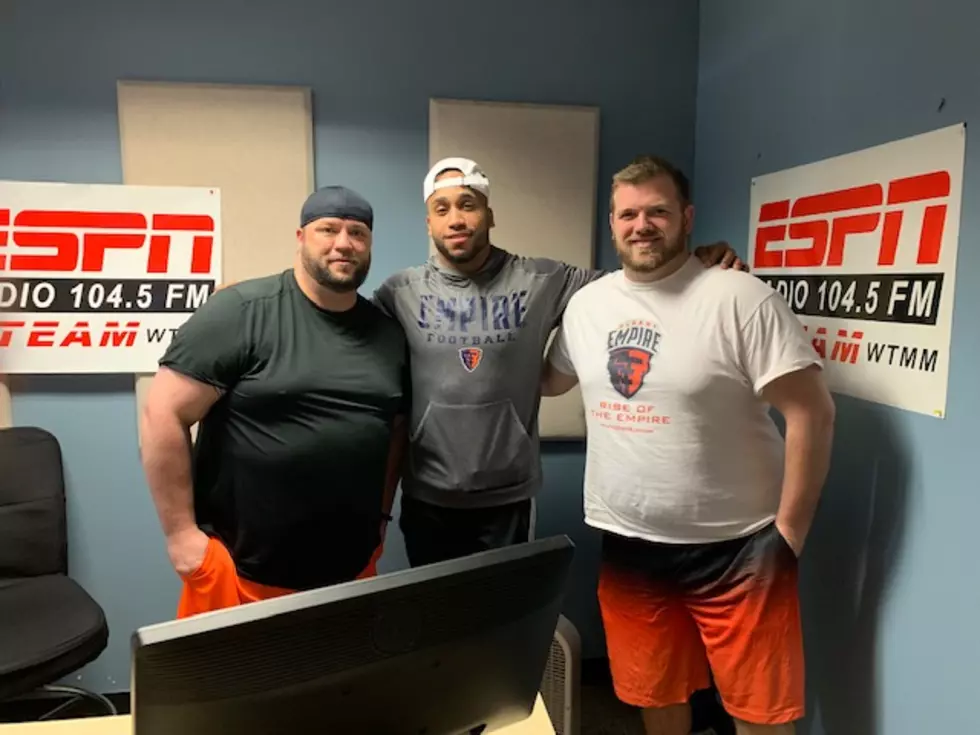 Terrence Moore On How The Albany Empire Can Stay Undefeated [AUDIO]
The Levack Collection
The Albany Empire are off to an undefeated 4 - 0 start to their second season. This week reigning AFL Defensive player of the year and Jack Linebacker Terrence Moore will try to stop one of the AFL's top QB's Randy Hippeard and the expansion Atlantic City Blackjacks. This is game three of a three game road trip. How hard is it to continue to win when you haven't played a home game in almost a month?
What's the key reason this year's Empire team is off to such a great start? How tough is it to see players that were on your team last year in new uniforms this year? So many question for "T Mo" about his game and the Empire defense as well as the entire Albany Empire team. Check out T Mo's answers and get to know one of the best players in the AFL by listening below.
Don't forget you can hear the Albany Empire on our sister station ALT 105.7 this Saturday at 7:30 pm when they play the Atlantic City Blackjacks.