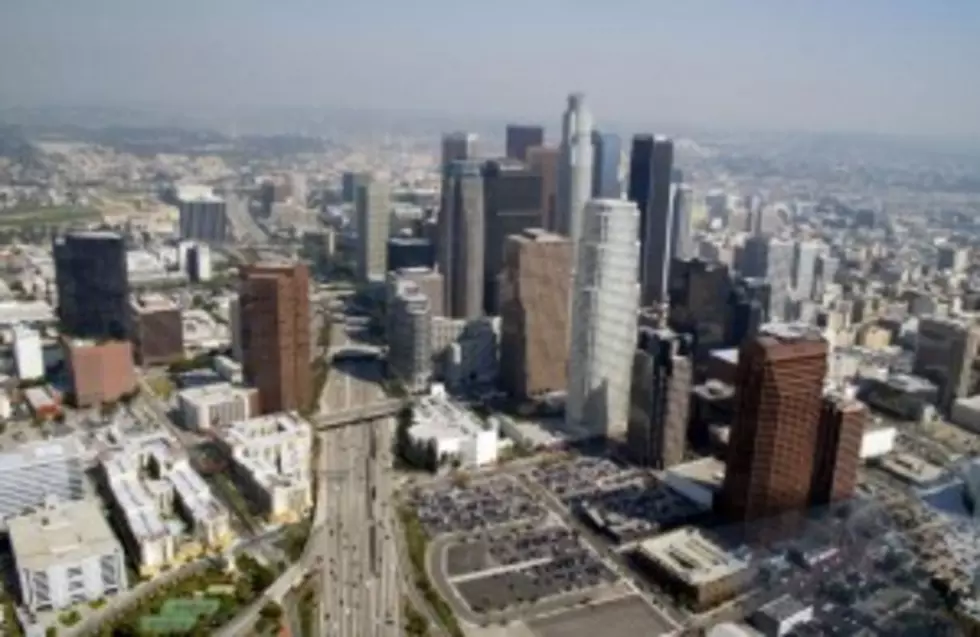 The NFL Won't Work In L.A.
I got an email yesterday asking me if I thought the NFL would work in Los Angeles.  It's a good question but it's an easy answer. 
No!  On paper it looks like a great idea.  How could the NFL not work in the nation's 2nd biggest media market.
Well, the NFL has failed in Los Angeles before - 3 times.  The Raiders, Rams and even the Chargers (they played in LA back in 1960) all  had to move away because of poor ticket sales and other issues with team owners.  Guess what?  Los Angeles didn't crumble or collapse.
The Los Angeles area has not had an NFL team since 1994 because they don't have an adequate stadium.  There has been numerous (and failed) stadium proposals in Carson, downtown Los Angeles and Chavez Ravine, and even a proposed remodeling of the Los Angeles Memorial Coliseum.  I understand that Farmers Insurance agreed to a 30 year naming rights deal for the stadium for $700 million.  They're not building a stadium without the team, people!  Just like they're aren't moving a team to Los Angeles without a stadium.
The NFL is 3rd fiddle in Los Angeles.  L.A. is a USC town.  College football rules - always has!  The Lakers are a big deal there too. Jerry West, Magic, Kareem, Worthy and now, Kobe.  The stars attend NBA games and that's the in thing to do.  There's also just too much to do there - the beach, the sun and the sand.
Everyone gets to the Dodgers games in the 3rd inning and leaves in the 7th.  Why?  Because they don't want to deal with the traffic and they're bored!
It's almost been 20 years since there was an NFL team in L.A.  It's a transient town where most people are from other places.  The Chargers, Raiders and 49ers all have pretty big followings in the LA area.  People under 25 don't even remember LA even having an NFL team so there's absolutely no built-in fan base.
Let's face it, Los Angeles has so many problems - high unemployment, economy, traffic problems, crime, housing market is a disaster and the state of California is bankrupt.  It would be pretty stupid for any NFL owners to want to tap into this LA market.  If they did go to L.A., they'd have to move to other state in 5-10 years.
Most LA fans are bandwagon fans, and with so any other activities to do in LA, it just doesn't make it very profitable to bring in an NFL team.