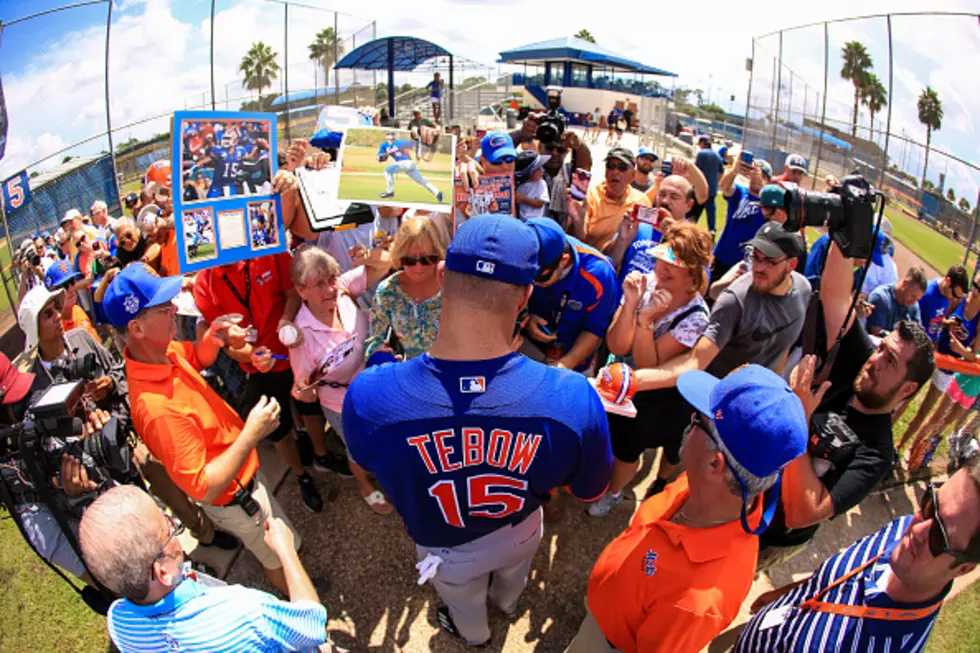 Tim Tebow Hits Home Run On First pitch
Getty Images
First game. First pitch. First home run.
Tim Tebow made a splash in his very first at-bat since his junior year of high school in the New York Mets instructional league Wednesday by hitting a home run on the very first pitch. The pitch was a 91-mph fastball that the former Heisman Trophy winner sent over the left field wall. The crowd of under 300 people roared with approval, as did his instructional league teammates.
Brace yourself for Tebow-levels of coverage that will follow him regardless of his production, but especially if he continues to play well.