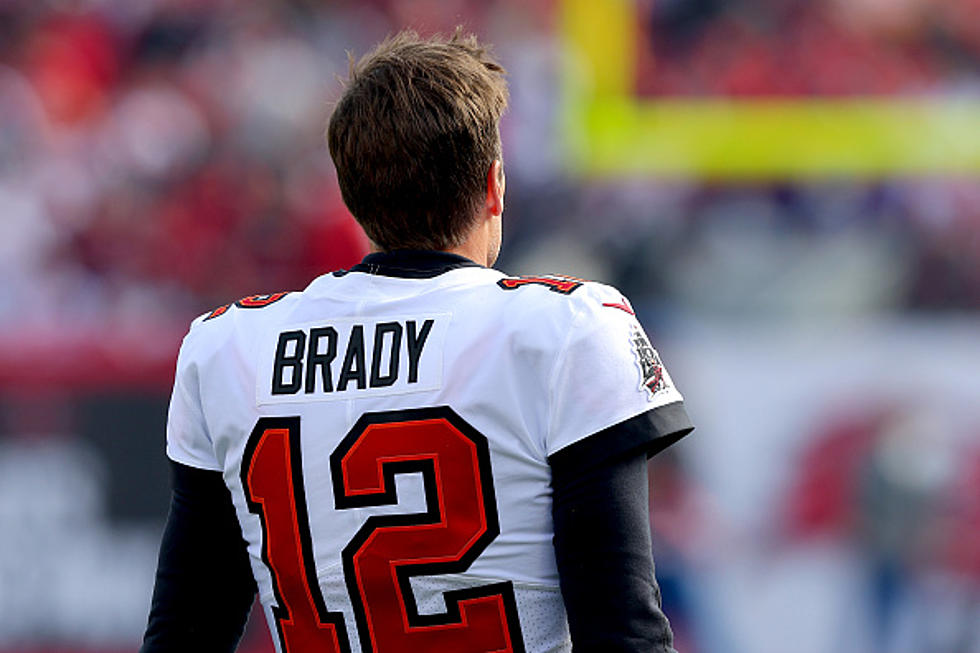 Tom Brady Doesn't Mention New England Patriots in Retirement Post
Getty Images
Tom Brady has announced that he is officially retiring. He took to social media to write a very long post that has finally answered the question that has been lingering: "is Tom Brady ACTUALLY retiring?" There was so much speculation after an ESPN report came out, but nothing from Tom Brady himself.
In fact, his exact words: "I am not going to make that competitive commitment anymore. I have loved my NFl career, and now it is time to focus my time and energy on other things that require my attention".
Brady goes on to thank a lot of people throughout his career, but interestingly enough he does not mention the Patriots or the New England fans at all.
He goes on to thank his wife, his kids, his manager, agent and even goes on to thank the City of Tampa Bay and the Bucs organization and the owners.
Brady DOES say that he wants to be invited to the boat parade when the Bucs win another championship. Everyone remembers Tom Brady's drunken state when he was on the boat parade after the Tampa Bay Bucs won the Super Bowl last year against the Kansas City Chiefs.