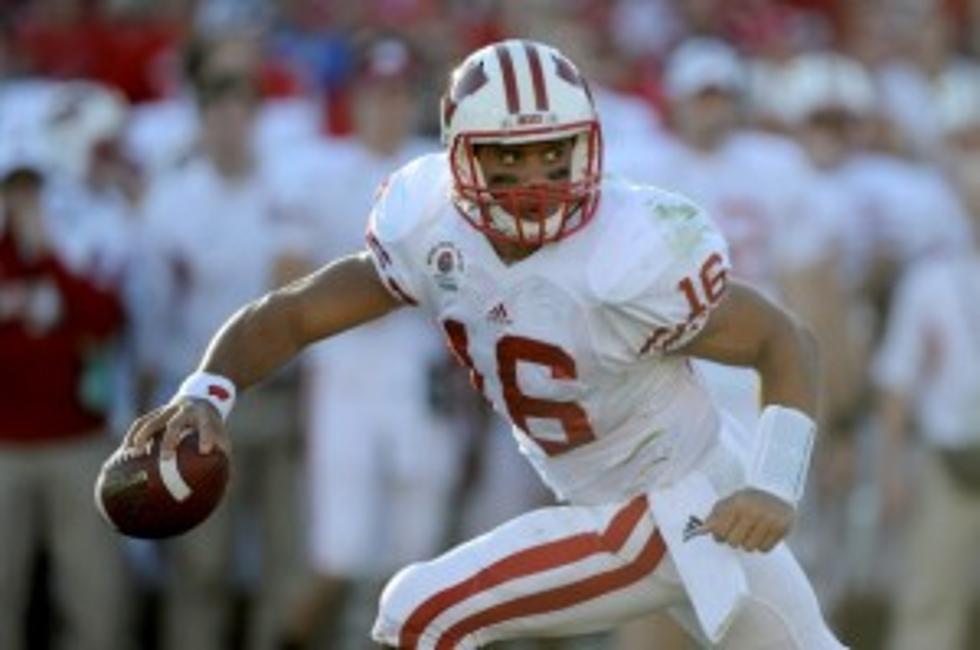 Wisconsin QB Russell Wilson Picks NFL Over MLB
Back in the summer of 2010, the Colorado Rockies selected Russell Wilson with the 140th overall pick of the MLB Draft, who played second base for the North Carolina State baseball team. A year and a half later, Wilson is finally turning pro, but not in baseball.
This morning, the now former Wisconsin quarterback notified the Rockies that he has decided to pursue a career in football and will not report to MLB Spring Training in roughly six weeks. Rockies general manager Dan O'Dowd said the team had no say in Wilson's personal choice and wishes him the best in the NFL. As he prepares for the NFL Combine and Draft Day, the former Badger will be trained by former Florida State and NFL quarterback Chris Weinke.
Wilson is coming off a spectacular senior season for Wisconsin, who helped lead the Badgers to victory in the first-ever Big Ten Championship game and a berth in the Rose Bowl. He finished the 2011 season with nearly 3,200 passing yards, 33 touchdowns and just four interceptions.