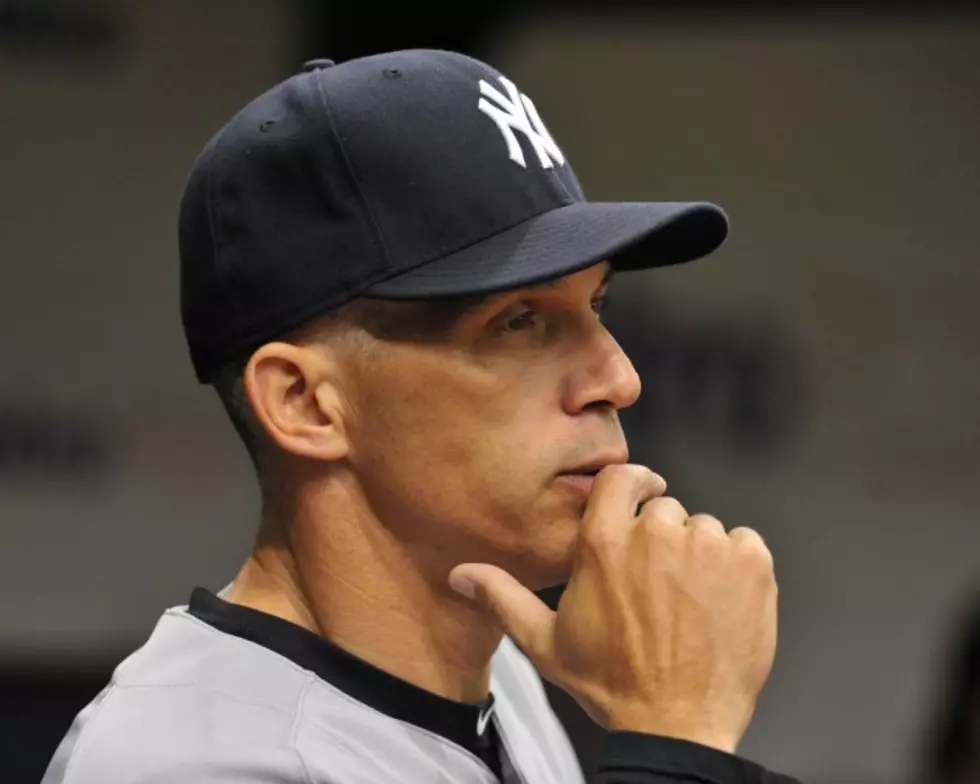 Yankees First Half: Too Many Injuries, Too Few Hits
Getty Images
Most would say that the first half of the season for the pinstripes was disappointing. With many fans wondering whether or not the Yanks should be sellers at this year's trade deadline, it seems like General Manager Brian Cashman refuses to wave the white flag.
ESPN's Buster Olney joined Armen and Levack on 104.5 The Team this past Thursday as he does every week at 5:15, and addressed whether or not the Yankees should throw in the towel and start rebuilding for next season, "When's the last time you heard a Steinbrenner use the word rebuild? I mean it just doesn't happen, I don't think the market place allows for it to happen," said Olney. "That's just not how they operate."
Manager Joe Girardi agreed with Olney when he seemed optimistic where his team stands at the all-star break, "With everything we've had go wrong we're still in it and that's the big thing. We have to take advantage of that when we get back to work on Friday," said Girardi to the YES Network on Sunday.
Derek Jeter broke the hearts of many Yankee fans by announcing during the off-season that this would be his final year in pinstripes. He was voted into his 14th all-star game, despite the fact that he is only batting .272 with a .324 OBP, both would be his lowest of his career in which he was the full-time Shortstop. He also saved the Yankees streak of sending at least one hitter from New York's lineup to the American League's starting lineup, which dates back to 2001.
The Yankees paid big bucks for big names like Jacoby Ellsbury, Brian McCann, and Carlos Beltran to make Yankee fans forget about Robinson Cano. At the break those three free agent signings are hitting for a combined batting average of .246. Cano is batting .334.
The starting pitching rotation at opening day for the Yankees read like this:
CC Sabathia
 Hiroki Kuroda
 Ivan Nova
 Masahiro Tanaka
Michael Pineda
After losing 80% of that rotation, now it reads like this:
Hiroki Kuroda
 David Phelps
 Brandon McCarthy
Shane Greene
 Chase Whitley
Dellin Betances became a household name for Yankee fans. His 84 strikeouts in only 55 1/3rd innings pitched is second on the team, only behind Masahiro Tanaka. Did I mention Betances is a reliever!?
Fan favorite Alfonso Soriano was released by the Yanks. Funny thing is that he still holds a higher batting average than Carlos Beltran.
With all these occurrences taking place for the Yankees, somehow they hold a .500 record being 47-47 thus far. They are only 5 games back from the Baltimore Orioles in the AL East and 3.5 games out in the Wildcard. If things continue to go at the same rate for the Yankees during the second half of the year, I guess we have one reason to hold our heads up, we finished in front of Boston.