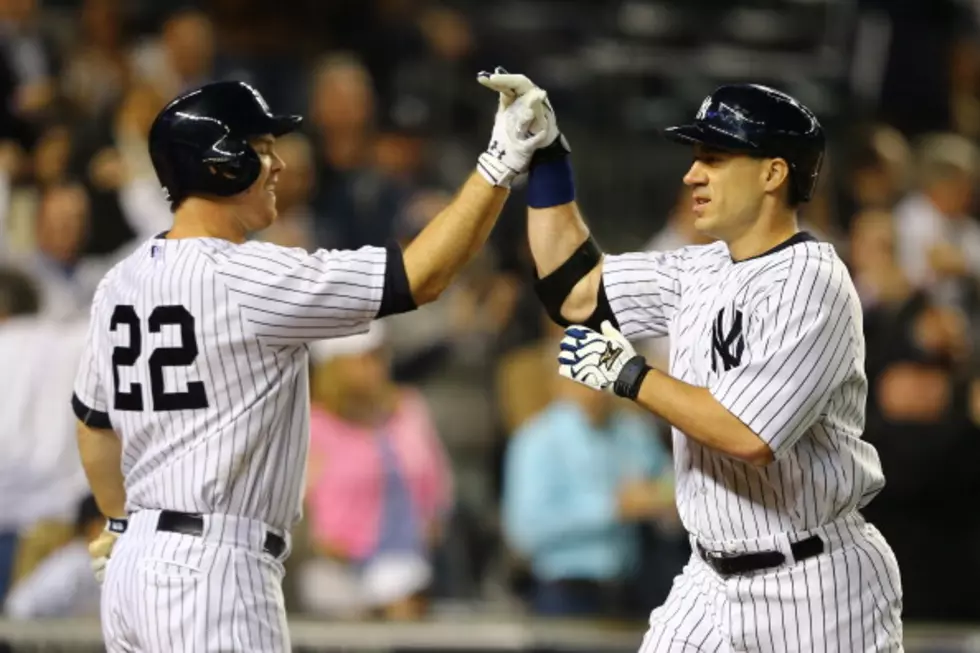 Yankees Get Comeback Victory Over Arizona, 4-3
Getty Images
After the first 6 innings of tonight's game at Yankee Stadium, it looked as if the Diamondbacks were cruising to an easy victory and setting up a "rubber game" in the series finale on Thursday. But as John Sterling would probably say, "that's why the game of baseball is 9 innings," and now the Diamondbacks will look to avoid a sweep when they take the field again.
After getting through 6 sparkling innings, Arizona starting pitcher Wade Miley had a bit of a meltdown and was taken out with two outs in the 7th, leaving what would prove to be the game-tying runs on base for reliever Tony Sipp to give up. In the bottom of the 8th, Travis Hafner would smack a pinch-hit solo HR, allowing Mariano Rivera to earn his fourth save of the 2013 season in the 4-3 victory.
By the numbers, Yankees ace CC Sabathia had an average outing, allowing 3 runs and 6 hits over 8 innings of work. However, things could have been a whole lot worse when you consider Sabathia gave up 2 of those runs to Arizona in the very first inning of the game.
The Yankees will go for the series sweep on Thursday night, as Phil Hughes will take on Patrick Corbin. First pitch will be at 7:05 p.m, with coverage beginning at 6:15 p.m with the Coors Light Yankee Pregame Show, hosted by Mike Lindsley.