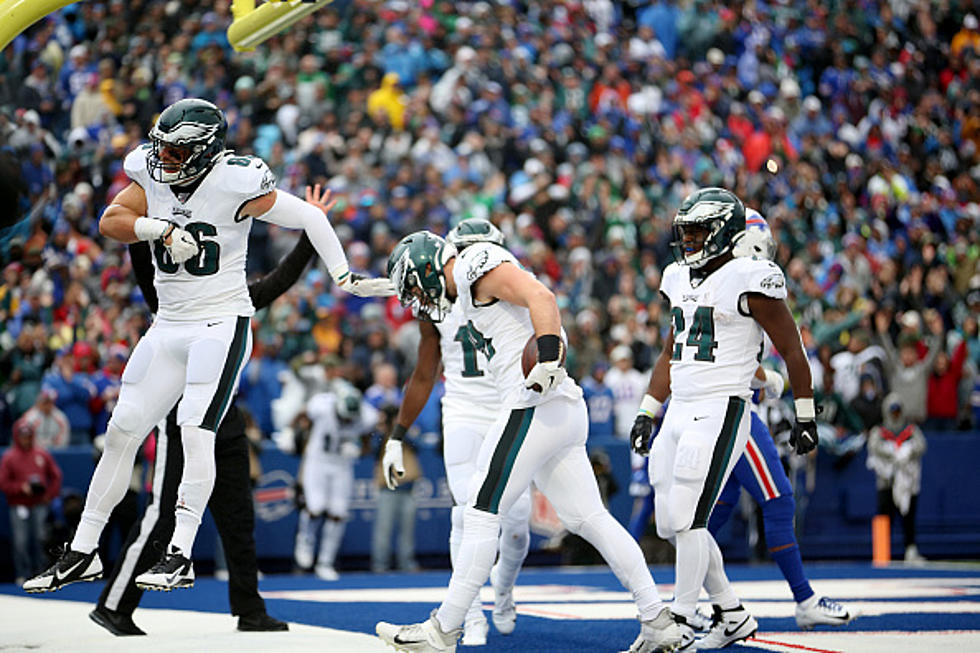 Star NFL Player Says He Was Almost Traded to the Buffalo Bills
Getty Images
The Buffalo Bills have undergone massive roster chances since head coach Sean McDermott and general manager Brandon Beane took over in 2017.
The 2017 and 2018 rosters were mostly holdovers from the Doug Whaley and Rex Ryan era, but after 2018, that's when the roster really started to take shape in looking like what they wanted for their team.
2020 is when the Bills became a juggernaut and continued that until 2022, although the playoff runs came up short of the Super Bowl each time; still, they have brought a consistent winner to One Bills Drive.
The biggest piece in a trade or free agency was the trade for Minnesota Vikings wide receiver Stefon Diggs in March of 2020. However, if you remember, the Bills almost traded for wide receiver Antonio Brown a year prior...but Brown famously protested the move, so it never materialized. He was traded not long after to the then Oakland Raiders.
There's another player who almost became a Bill. That's tight end Zach Ertz.
If you recall back in the 2021 season, there were many reports and rumors that the Bills were interested in the Philadelphia Eagles tight end. That trade was never done and Ertz later played for the Arizona Cardinals.
According to Mark Gaughan of The Buffalo News, via Pro Football Talk, Ertz says he was in fact, nearly a Buffalo Bills.
Ertz explains that the Bills were one of the teams seriously interested, but the trade never got done. It came close though. Ertz says someone on the Eagles side "nixed" the trade, but would not disclose who.
The Bills have been looking for that second tight end threat for a while. They finally accomplished that by drafting Utah's Dalton Kincaid with the 25th overall pick in the 2023 NFL Draft.
Kincaid will allow the Bills to play more 12-man personnel. That formation means two tight ends and two wide receivers, with a running back. It makes the defense have to decide between playing a nickel D (three cornerbacks) or a standard look (two cornerbacks). It's partly why the Kansas City Chiefs are so explosive.
Top 10 Receivers In Buffalo Bills History
The Bills have had some amazing wideouts. Here are the Top 10 based on reception yards in Bills history.
Top 10 Running Back In Buffalo Bills History
As we get ready for another season of Buffalo Bills football, check out the Top 10 running backis in Bills history.
Best 20 Steakhouses in Western New York
Looking for a delicious steak dinner? Try one of these 20 steakhouses in Western New York!