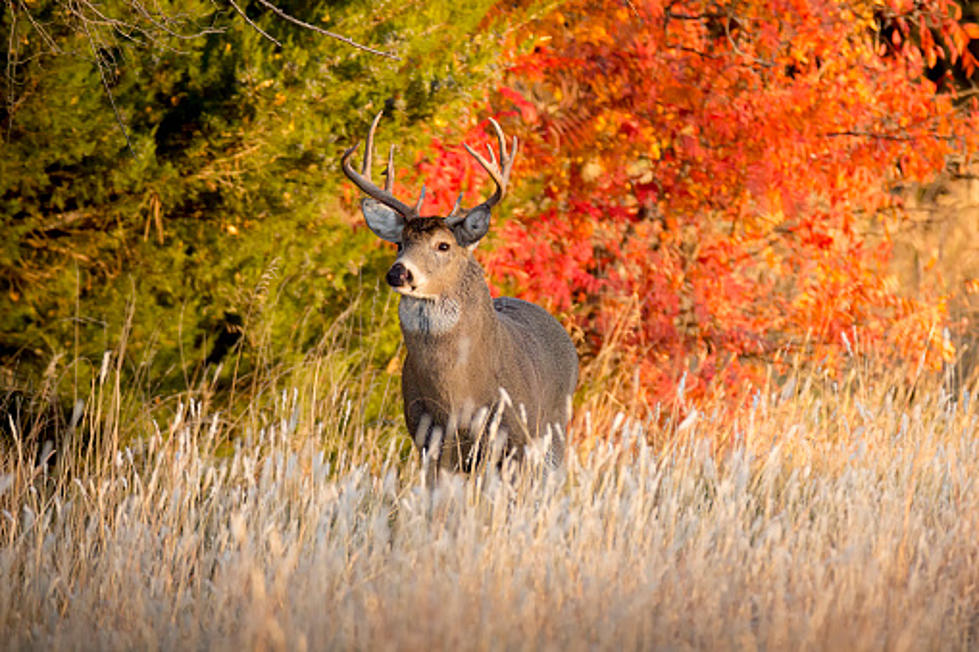 $10 Bacon Costs Driving You Crazy? Try Venison
Getty Images/iStockphoto
"Shocking" would be a word to describe the ridiculous cost of meat in the supermarket these days. Beef, poultry and pork prices have risen between six and eight percent across the country. Family budgets are being blown apart, as people are trying to put some meat in their meals. That's why more people in New York State are turning to harvesting venison, okay, hunting deer.
According to the New York State Department of Environmental Conservation website, the DEC estimates that there are over 1 million deer in NYS. That number is up from 950,000 in 2018. So there seems to be a growing population. Bill Connors of the Poughkeepsie Journal wrote that, "according to the Department of Environmental Conservation 2020 Fall Hunting Season Harvest Report, an estimated 253,990 whitetails deer were harvested in New York during the 2020-2021 season. While not a record, it was still an above-average year for deer hunters." That means that the supply is there. Now is it worth the effort?
How much meat do you get from the average whitetail deer? According to deeranddeerhunting.com, the average meat taken from a whitetail is about 58 pounds. Pennsylvania State University, Department of Animal Science and the Pennsylvania Game Commission came up with some type of formula in 1968 that seems to be holding true today. "Carcass weight = Field-dressed weight divided by 1.331 Ideal boneless venison weight = Carcass weight multiplied by .67 Realistic venison yield = Ideal boneless weight multiplied by .70". OK, not sure what that means but here was their example,
"Let's say a hunter kills a mature buck, and it weighs 165 pounds field-dressed. Using the above equation, we estimate its carcass will weigh 124 pounds, and it will ideally yield 83.08 pounds of boneless meat. The deer's realistic meat yield is about 58.15 pounds." Now that makes sense and that's a lot of meat. Try to store 10 pounds of meat in your freezer these days, so you had better be prepared for a big bounty.
Bill Connors put it well in his article, "There are about 30 million deer in the U.S. and Canada, of which an estimated 6 million are harvested annually. That is a tremendous natural resource, and given current conditions, has impressive economic value that should not be wasted." Some people are taking the the price of meat into their own hands.
25 True Crime Locations: What Do They Look Like Today?
Below, find out where 25 of the most infamous crimes in history took place — and what the locations are used for today. (If they've been left standing.)