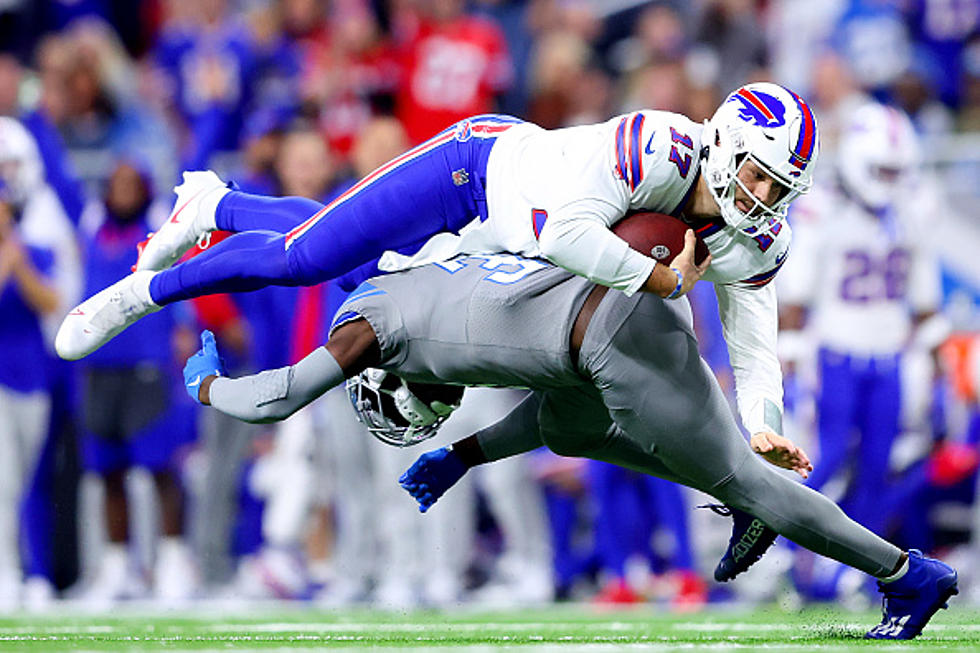 104.5 The Team's 'Intern Mike's NFL Best Bets' For Week One
Getty Images
He's back! 'Intern Mike' Giarraputo, from 'The Drive with Charlie & Dan,' will try to make you look smart with his picks for Week One of the NFL season, that kicks off on Thursday night.
Intern Mike: For the first time in 245 days, a full NFL Sunday slate of games are set to be played. With that, I share my five favorite Week 1 picks.
Cincinnati Bengals @ Cleveland Browns, 1:00 PM, CBS
In what many may view as a trap game for Cincy, I say throw caution into the wind and take the better team here. While, it's been the Browns who have handed Burrow 4 losses in 5 matchups, in his professional career, it'll be Cincy who gets off to the hot start in this one. It' tough to justify taking a Browns offense, that scored just 16.3 points per game, with Watson at the helm last season.
PICK: Bengals -2.5
Carolina Panthers @ Atlanta Falcons, 1:00 PM, FOX
This year's number one overall draft pick, quarterback Bryce Young, is set to travel to Atlanta for his first professional game. This offseason has shown us that the Panthers are still lacking much of anything up front, and with Atlanta making upgrades to their pass rush in the spring, expect problems for Young and this offense in his debut. Additionally, the Falcons will look to get their eighth overall pick, running back Bijan Robinson going immediately, against a Panthers front seven that could be without their star pass rusher Brian Burns. Burns is in the midst of a holdout.
PICK: Falcons -3.5,
San Francisco 49ers @ Pittsburgh Steelers, 1:00 PM, FOX
An offseason that has been quite eventful for these 49ers leads to a Week One matchup with Mike Tomlin's Steelers. The Steelers have won three straight opening weeks dating back to 2020, and I expect them to make it four at home this Sunday. It's yet to be seen what Niners QB Brock Purdy will look like after his elbow surgery. Purdy endured a several month recovery, won't be able to exactly jump back into an easy matchup. The young San Fran QB will be drawing TJ Watt & Alex Highsmith off the edge in his return. I'll take the home dog to win and cover in this opening game.
PICK: Steelers +2.5
Green Bay Packers @ Chicago Bears, 4:25 PM, FOX
In a rivalry that has been one sided for years, the Bears find themselves Week One favorites against the Jordan Love led Packers. The Packers have covered in their last 8 games against Chicago, and won 12 of the last 13. Now, that was with Aaron Rodgers, but I do expect GB to quickly derail Chicago's hype train here in the opener. There are plenty of unknowns with both of these teams but I expect the Packers to simply be the better team in Week One, and throughout the season.
PICK: Packers +1.5
Buffalo Bills @ New York Jets, 8:15 PM (MNF), ESPN
In what is, in my mind, the most intriguing Week One matchup on the entire slate, the Jets will look to continue to give Josh Allen fits as they did in the '22 season. Allen completed just 55.7% of his passes for 352 yards, a touchdown and a pair of interceptions in two games against the Jets last year. The Jets have only improved on the defensive side of the ball and I expect Metlife Stadium to be rocking for this one. Not to mention, going from Mike White, Joe Flacco & Zach Wilson to, future Hall of Famer, Aaron Rodgers under center, is something that can simply not be understated. If you can get past the "same old Jets" mindset you may have, you may be able to do okay taking New York in this one.
PICK: Jets +2.5
There are Intern Mike's Week One picks. We are keeping score. Passing his internship could depend on his winning percentage. Intern Mike used odds provided by Fanduel.
Upstate NY State Park Named Among Best Hiking Spots in America - See Photos
An Upstate New York state park has been named among the best hiking spots in America for 2023. Have you ever explored this incredible terrain?
Ten New York Yankees Who Cannot Be Back in The Bronx in 2024
With hopes of a playoff berth fading fast for the New York Yankees in 2023, the team needs to focus on 2024. These changes need to be made, and fast.