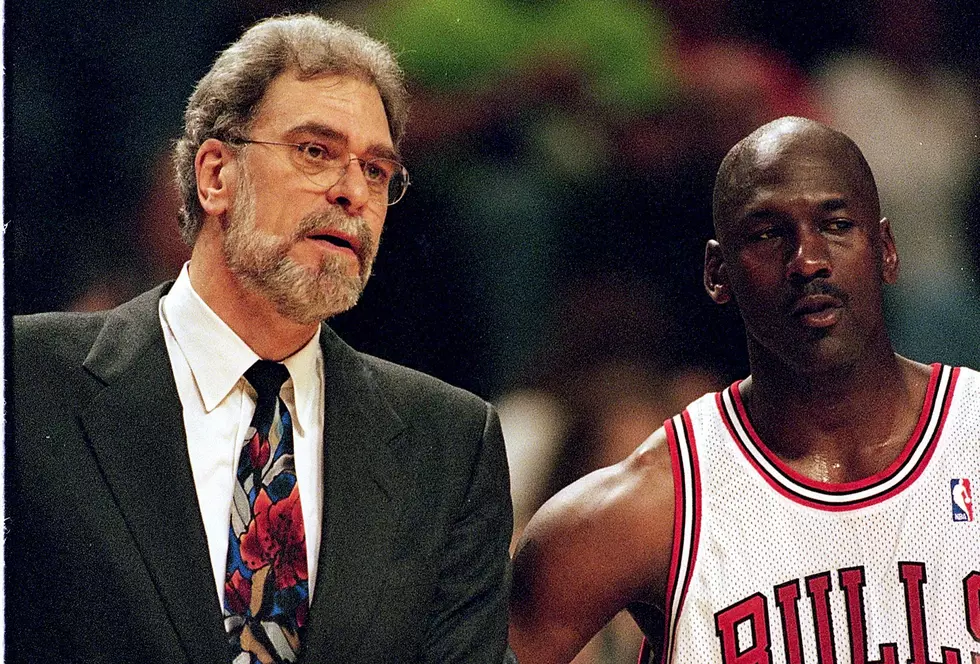 104.5 The Team's Weekend Schedule (5/8-5/10)
Getty Images
The second weekend of May has arrived and although the NBA playoffs are not here, 104.5 The Team ESPN Radio has you covered with NBA talk. What can we expect from this week's The Last Dance? Plus what does UFC 249 have in story for the weekend? Check out the new unique additional to this weekend's schedule including Ariel Helwani's MMA Show and Covino and Rich both on Saturday.
Remember you can listen to 104.5 The Team anywhere you go by downloading the FREE 104.5 The Team app. (Schedule is subject to change)
Enter your number to get our free mobile app
10am-1pm Big Board Sports with Rodger Wyland
1pm-3pm DiPietro, Canty and Rothenberg
7pm-9pm Spain and Company
9pm-11pm Freddie and Fitzsimmons
Saturday May 9th 
7am-10am Marty & McGee with Marty Smith and Ryan McGee
10a-2pm Dari & Mel with Dari Nowkhah and Mel Kiper Jr.
2-5pm Ariel Helwani's MMA Show
5-9pm Dickerson and Hood
9-12am Gamenight
Sunday May 10th 
7-10a Best Week Ever
10a-11am Sunday Morning
11am-12pm Sittin' Sportside Hosted by Eric Hannmann
5-8pm NBA Classic Game 4 1998 Chicago Bulls @ Utah Jazz
8pm-9pm Countdown to The Dance with Jorge Sedano