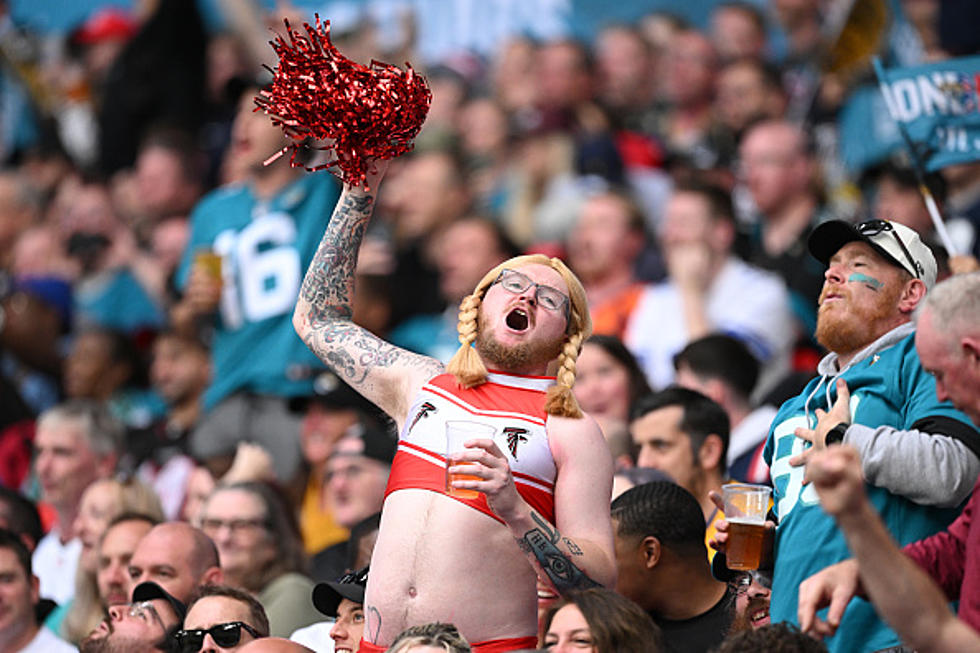 104.5's 'Intern Mike' Is Wild About Week 9's 'Hot Picks'
Getty Images
It's Week 9 of the NFL season and 'Intern Mike' Giarraputo is coming off of a roaring performance last week, posting a perfect 5-0 record in 'Hot Picks.'
How good of a year is the Siena senior having? Well, after running the table in Week 8, Giarraputo boasts a season record of 25-14-1. That's a hefty .641 winning percentage. Here is 'Intern Mike' with his Week 9 'Hot Picks:'
Miami Dolphins @ Kansas City Chiefs, 9:30 AM (Germany), NFL Network
Not a bad start to football Sunday, as we get an early treat with two of the most explosive offenses in the league set to do battle across the ocean in Frankfurt, Germany. Chiefs star QB Patrick Mahomes has been quietly dealing with a flu for the past week, and its effects were pretty evident last week in a 15 point loss to the lowly Broncos. The Chiefs have only scored 30+ in two contests this season, on the Bears and Chargers, two well below average defenses. Kansas City gets its toughest test of the season on defense in this one, a challenge they may not be ready for.
PICK: Dolphins +1.5
Chicago Bears @ New Orleans Saints, 1:00 PM, CBS
It's becoming clear that the Saints needed some time to adjust to the Derek Carr era. Just as the Bucs took time with Brady, and the Rams with Matthew Stafford. This offense has come alive in recent weeks, and now gets an incredibly favorable matchup at home here against the Bears. No Justin Fields in this one for Chicago, meaning undrafted Division 2 product Tyson Bagent will have to go against a New Orleans defense allowing just 19.2 points a game.
PICK: Saints -8.5
Minnesota Vikings @ Atlanta Falcons, 1:00 PM, FOX
Well, the good thing about betting on a game like this is that you don't have to actually watch it. With Cousins done for the year, Minnesota is forced to go to fifth round rookie out of Brigham Young, Jaren Hall. Atlantas defense has quietly been tough all season, allowing just 197 passing yards a game. The Falcons have turned to former Commanders QB Taylor Heinicke after Ridder's brutal first half of his sophomore campaign. We'll see a new look Falcons offense here, hopefully expanding the role of the, so far, tamed rookie running back Bijan Robinson in the process.
PICK: Falcons -3.5
New York Giants @ Las Vegas Raiders, 4:25 PM, FOX
To say it's been an eventful week for the Raiders would be an understatement. This week the Raiders announced that their GM, Head Coach, and Offensive coordinator were relieved of their duties. Additionally, a change at QB in favor of the Purdue rookie Aidan O'Connell. As a Jet fan, this feels a bit sacrilegious, but you can trust a Giants defense that has looked incredible in their previous three outings to stop a Raiders team in disarray. The Giants also get Daniel Jones back for the first time since Week 5.
PICK: Giants +1.5
Dallas Cowboys @ Philadelphia Eagles, 4:25 PM, FOX
In their first meeting of the season, both of these clubs are coming off outstanding performances on offense. Jalen Hurts is dealing with a knee injury leading into this tilt, and it may be more serious than Philadelphia is letting on. Dak Prescott has been superb in his last three games versus the Eagles. He's averaged 293 yards per game, along with 11 passing touchdowns, and a 139.8 passer rating. We've seen Dak tear apart this defense in the past, and he'll have a chance again this Sunday.
PICK: Cowboys +3
Study Ranks Top Ten New York Colleges, SIX Upstate NY Colleges Included
A recent study compared 800 higher-education institutions in the United States, and these New York colleges were regarded as the best in the state.
Gallery Credit: Dan Bahl
Google Auto-Completes 'Upstate New York' Search with These Words
Out of curiosity, we typed "Upstate New York" into the search engine Google, and these were the ten terms that auto-filled the search bar.
Gallery Credit: Dan Bahl
Ten Best Photos of Fans from Upstate NY and Beyond at Bills' London Game
Fans from Buffalo, Upstate NY and beyond met at Tottenham Hotspur Stadium in London to watch the Bills play the Jaguars, and these were ten of the best photos.
Gallery Credit: Dan Bahl