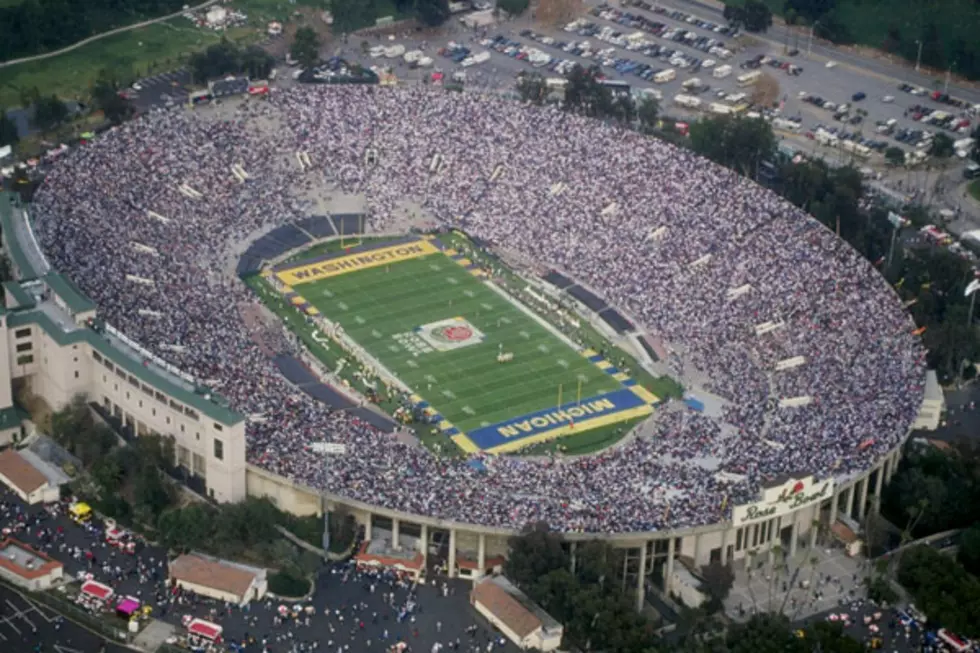 2020 College Football Hall Of Fame Ballot Released
Ken Levine, Getty Images
Earlier today, the National Football Foundation & College Hall of Fame announced  the names on the 2020 ballot for induction into the College Football Hall of Fame. This year's ballot includes seventy six former players and five coaches from the Football Bowl Subdivision. The list also includes one hundred one players and thirty coaches from the FCS, Division 2, Division 3 ranks. Each induction class is determined by the voting results of the National Football Foundation members. Below are some of the candidates. Voting ends on June 21st. The 2020 class will be announced days before the National championship in January 2020.
Michigan State OL Flozell Adams,
Michigan State K Morten Andersen,
California TE Tony Gonzalez,
Syracuse WR/KR Marvin Harrison,
Maryland LB EJ Henderson,
Ohio State LB James Laurinaitis,
Stanford WR Ed McCaffrey,
North Carolina DE Julius Peppers,
Georgia DL David Pollack,
California LB Ron Rivera,
Colorado RB Rashaan Salaam,
To see the complete list of the 2020 nominees click on the link below.
One of the players/coaches on this year's ballot, which do you believe deserves induction? Let us know below.