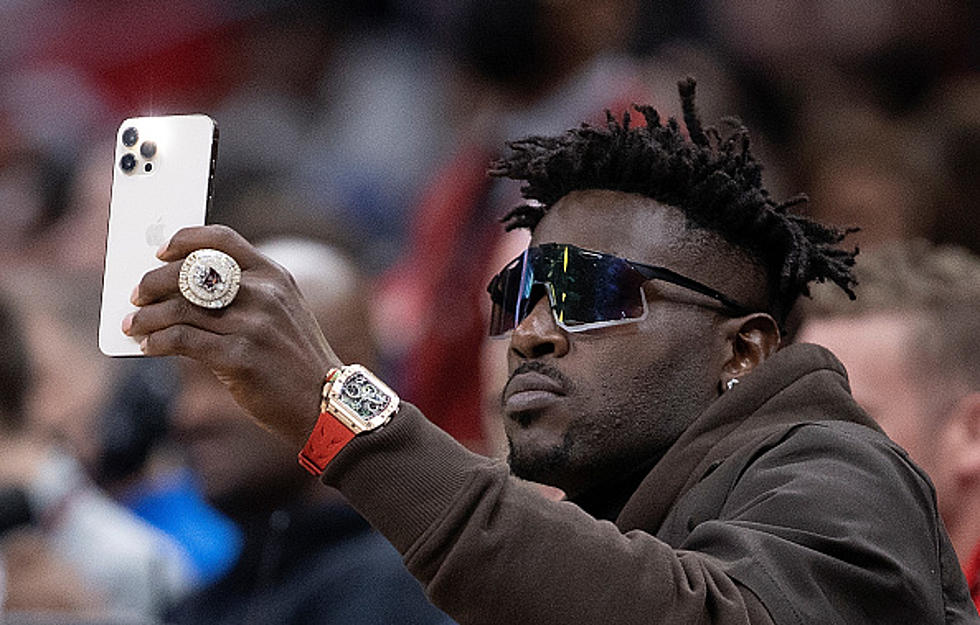 Albany Empire Ownership Tussle Leads to Buyout By Antonio Brown
Getty Images
On Saturday, it was reported that Antonio Brown was claiming "100 percent" ownership of the Albany Empire, the arena football team that plays at the MVP Arena. At the time, then-Empire co-owner Mike Kwarta disagreed with Brown's assessment of "who owns what."
As reported here, the bizarre dispute included the removal of Kwarta, minority owners Charlotte and Steve von Schiller and team president Matt Woods from the Empire website on Friday. Kwarta, the von Schillers and Woods were returned to the site on Monday morning. Now it appears, things have changed again, in the ever-evolving world of anything that involves Antonio Brown.
According to a report by Abigail Rubel of timesuinion.com, co-owner Mike Kwarta has sold his 47.5% stake in the Albany Empire to Antonio Brown for $1. Kwarta, the owner of Tech East Fire & Restoration in the Capital Region, told Rubel, "It's what's best for the brand, the community, the arena, the county, the fans and the players. There's a little bit of a power struggle with me and Antonio right now, and he's got a lot of interest in owning the team himself, and it's best for me to step out of the way at this time and allow that process to happen." If the "process" is anything like the rest of Brown's off-the-field life has been, fans will be begging Kwarta to buy the team back.
Brown's father, Eddie Brown, was a local star with the facility's original arena team, the Albany Firebirds. "Touchdown" Eddie Brown now serves as the team's Vice President of Operations. The Empire won their first game of the season vs. the Orlando Predators 70-33. This should be a very interesting season for the franchise.
The Fast 5 - Five of the Fastest Cars In the World
As of 2020 these cars were considered some of the fastest production cars in the world.
FBI: These Capital Region Counties Saw Increase in Violent Crimes
The Federal Bureau of Investigation shared statistics that told shocking stories about crime rates in different Capital Region counties, and the growth in 2020.
2023-2024 Capital Region Concert Calendar
This Concert Calendar is updated regularly so keep checking back for the latest!