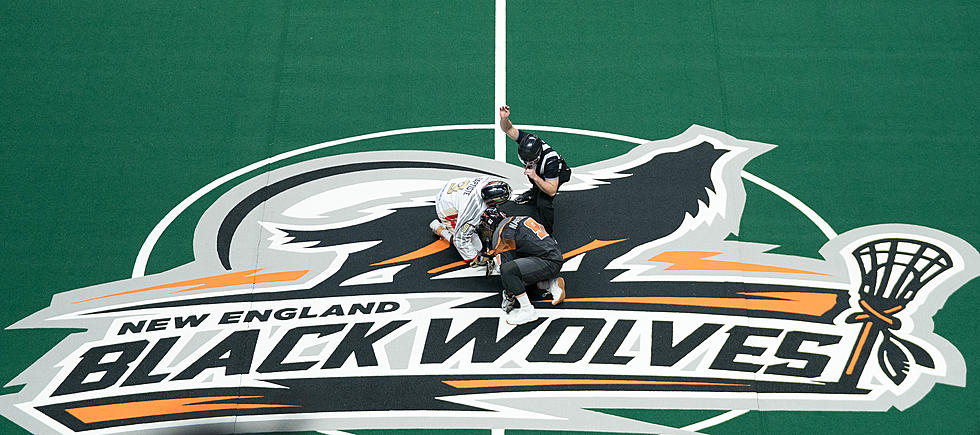 Albany Firewolves' Joe Nardella's Nickname Is Made For Chanting [LISTEN]
Photo Credit: Chris Poss
One of the most physical moments in any lacrosse game Box or Field is the Face Off. Two guys face to face doing just about whatever it takes to get the ball for their team. The man that will be fighting to win the face off for the Albany Firewolves is Joe Nardella. Nardella lovingly known as "Nards" to friends and now fans here in the Capital Region gets a little extra excitement in his voice when he tells you what it takes to win face offs and play Box Lacrosse.
Joe Nardella's Twitter handle is @JNardss and he greenlit us all chanting "NARDS...NARDS...NARDS!!!" for every Firewolves Face off. Listen to Nards and hear just how much he loves the game of lacrosse below.
One point that Joe Nardella made about why he loves Box lacrosse is he gets to do more than just face off. I found a cool YouTube video where Nards shows off his scoring skills. I feel like Nards is going to be an instant fan favorite when the Albany Firwolves PACK the house at the Times Union Center.
I have to say I love the idea of chanting "NARDS" during every faceoff! I'm thinking we take it a step farther and when he really dominates on the field let's get this video on the jumbotron at the Times Union Center.
LOOK: The most popular biblical baby names