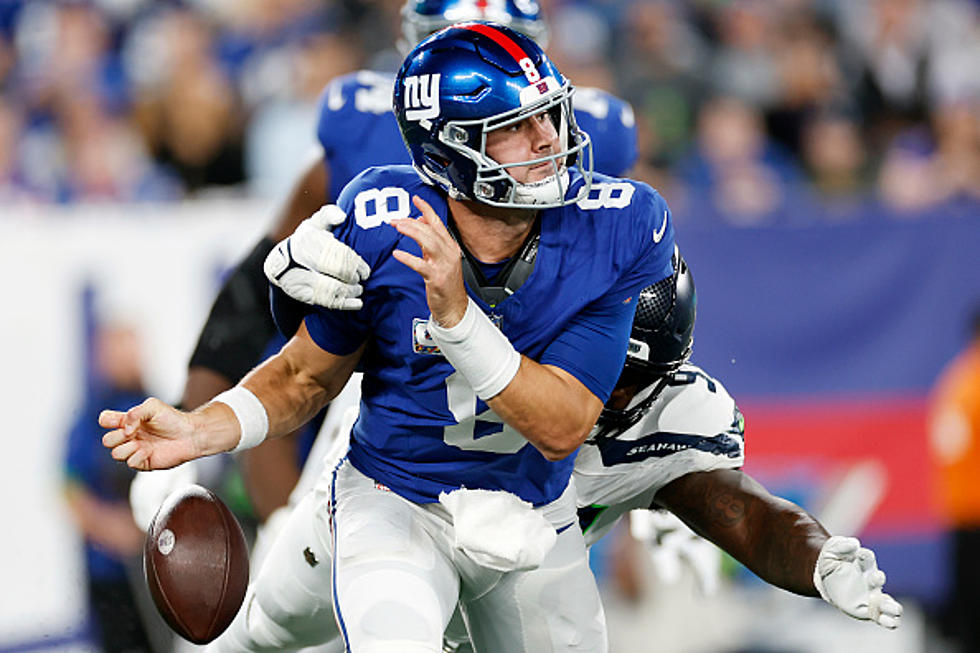 Are The New York Giants Now Officially Unwatchable?
Getty Images
The New York Giants are an embarrassment and are indeed unwatchable this season.  They are coming off of a 49-17 loss at the Dallas Cowboys where they allowed over 600 yards and have been outscored by the Dallas Cowboys by a total of 89-17 in two meetings in 2023.  Their defense was pathetic and so was quarterback Tommy DeVito.  They are so obviously and clearly tanking for a quarterback with their first round pick in the 2024 NFL Draft.  Below is my quick take on this as seen in the Times Union:
The Giants have turned into an embarrassment this season. I understand they are down to the third string quarterback and there are key injuries on both sides the ball, but the Giants have stopped competing. The Dallas Cowboys have scored 89 points on the Giants defense in games this season, and that's unacceptable. The Giants went from making the playoffs and winning a playoff game last season to playing like one of the worst teams in the NFL.
MJ and I had on our good friend Bobby Skinner from Talkin Giants earlier this morning right here on Big Board Sports.  Bobby agrees the Giants are an awful watch and an awful team and also believes they are tanking without even deliberately tanking.  Below is our full interview with him.
Next up for the Giants are NFC East rival the Washington Commanders.  The Giants will lose and continue to frustrate their fanbase.  The more they lose, the more the question gets asked will Brian Daboll lose his job?  We will soon find out.
New York Giants' Schedule Leaked! Here are Their 2023 Opponents
The New York Giants' 2023 schedule has leaked hours before the official NFL schedule release, and here is every game that Big Blue will be playing next year.
Gallery Credit: Dan Bahl
See Photos Of Eli Manning And Other NY Giants Stars Training In Albany
Head coach Jim Fassel and company used the facilities at the University at Albany each preseason for over a decade, as some of the best Big Blue beasts tore it up in the Capital Region before taking the field in the NFL.
Gallery Credit: Dan Bahl