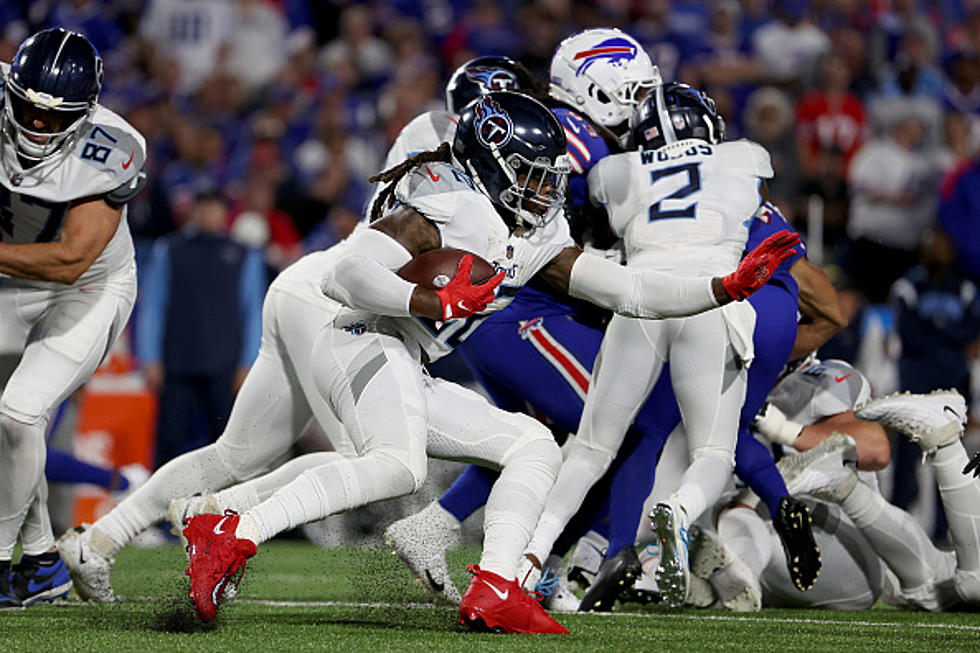 Buffalo Bills Linked in Trade Rumors to Five Star NFL Players
Getty Images
The first round of the 2023 NFL Draft is less than two weeks away, which means we could see quite a few trades soon across the league.
The NFL Draft is commonly a popular time to conduct trades. That's because it's basically like the trade deadline. Draft picks are often part of trade packages, which means time's about to run out for potential deals.
This year, there are quite a few players who could be switching teams before the conclusion of the draft. A couple of those players are pretty much guaranteed to be dealt, such as Arizona Cardinals wide receiver DeAndre Hopkins.
The veteran star has been linked to the Buffalo Bills in trade speculation, along with the Kansas City Chiefs. It's likely he will be dealt by the draft but unclear what the compensation would be.
Hopkins isn't the only one who could be traded in two weeks. Other players like Tampa Bay Buccaneers linebacker Devin White, Los Angeles Chargers running back Austin Ekeler and Las Vegas Raiders running back Josh Jacobs are all rumored to be traded.
CBS Sports had a graphic this week, which listed veteran stars that could be traded; along with which teams could be in the running/linked to them.
The Bills are linked to five players in this graphic.
DeAndre Hopkins (WR, Arizona)
Derrick Henry (RB, Tennessee)
Josh Jacobs (RB, Las Vegas)
Dalvin Cook (RB, Minnesota)
Devin White (LB, Tampa Bay)
Contract would have to be worked out with any one of these players, if the Bills traded for them.
I think Hopkins is the only realistic one that could be traded to Buffalo. I would have to see it to believe it, if general manager Brandon Beane trades for an aging, veteran running back.
5 Of The Worst Free Agency Signings ByThe Buffalo Bills
Complete List Of Buffalo Bills Available On Cameo
22 Famous Buffalo Sports Phrases Every Die-Hard Bills and Sabres Fan Knows
Being a sports fan in Buffalo is sometimes like knowing a different language. Here are 22 of our favorite Buffalo sports phrases you already know if you're a huge fan! And if you're new here, here's how to catch up.