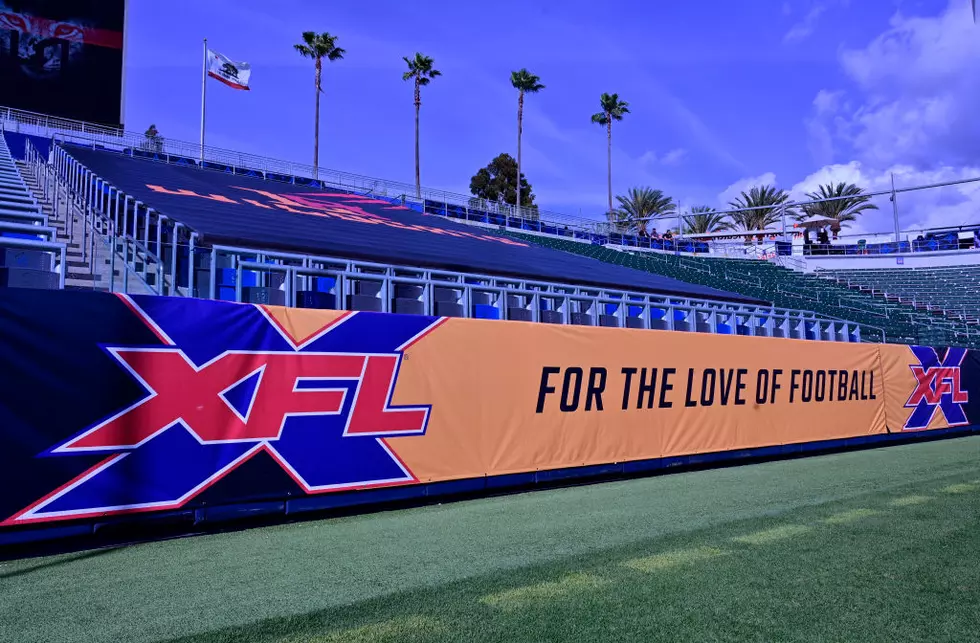 Can Levack Talk Freddie Coleman Into Going To An XFL Game? [AUDIO]
Getty Images
It's always great to catch up with Freddie Coleman one half of "Freddie And Fitzsimmons" 9 pm to 1 am right here on 104.5 The Team ESPN Radio. Freddie is one of the truly great and knowledgable people on sports talk radio. We get his insight on where he thinks the Yankees and Mets seasons ending but most importantly we find out that Freddie is not a fan of the XFL or any Spring football for that matter. With that being said will I (Levack) have any chance of getting Freddie Coleman to commit to going to an XFL game with me whenever the league kicks off?
To this point, I'm 1 -0 against the XFL haters. Goz was the BIGGEST XFL hater and doubter in the world and he ended up dressing like a fool and hosting our bus trip to the Guardians game last season. Obviously the COVID-19 pandemic shut down the league short of completion and then due to financial strain the Vince McMahon filed for bankruptcy on behalf of the XFL. Oddly enough this could end up being a big win for the upstart Spring football league because now Dwayne "The Rock" Johnson is buying it.
Is that enough to get Freddie Coleman to at least be curious? In short NO. Freddie's quick take on the XFL is "Stop wasting everyone's time." Freddie and I debate his lack of faith in the XFL at the eight-minute mark below. Is he right or do you think I can get him to join us at a game in the future?
So far he's not going for it...but I'm only getting started.
Enter your number to get our free mobile app