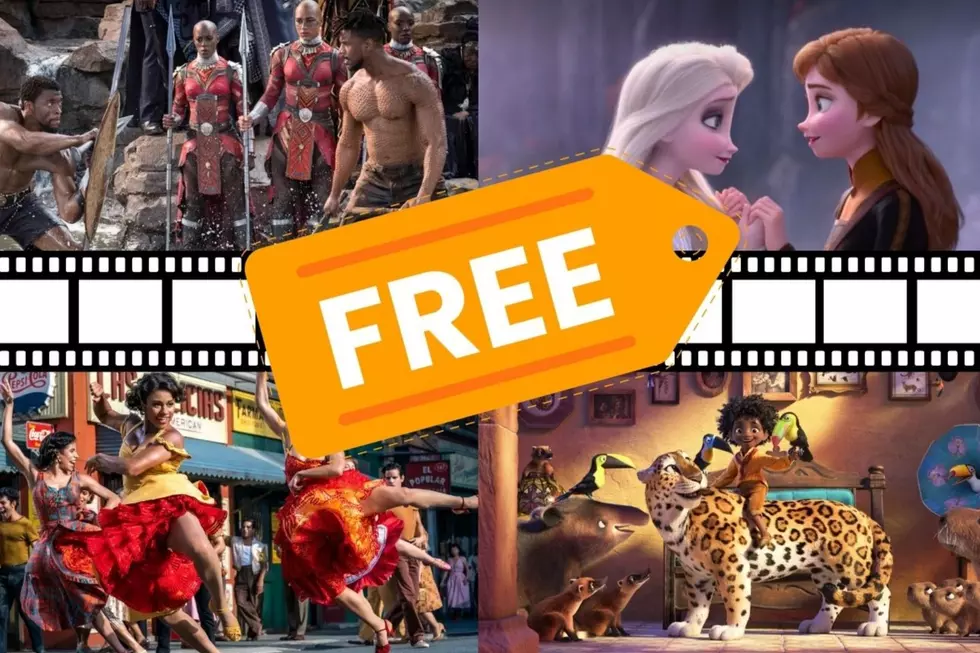 A List of All Free Kid-Friendly Movies Around Albany for Summer 2022
Canva/Disney
While I definitely missed going to the movies during COVID, one thing I didn't miss was how much it costs. For just me and my fiancée, its not too awful to get tickets and popcorn. For my friends with young kids, it's it harder to justify all the cost for 90 minutes.
Did you know there's a shortage on the liners that go in popcorn bags? And that's why you're seeing these cool collectible tins at concessions? Yeah, it's not just a collectible - it's an expensive workaround for theaters. And the cost gets passed right on to you for your new Top Gun bucket.
No hate for movie theaters whatsoever - like I said, I really missed the experience during COVID, and they're doing what they can - but if you'd love a cheaper option and to get out and have some summer fun in the Capital Region, there are some great free options with movies that will make everyone happy.
If you have die-hard Marvel fans in your house (and who doesn't these days), you'll love Superhero Sundays at MVP Arena. Don't want to sit outside and fight bugs and weather and bedtime? The Palace Theatre has A/C and movies during the day.
If you live north of Schenectady and don't want to drive all the way to Albany, there's a series in Amsterdam. Have a soft spot for the classics? Capital Park After Dark is going to show three films that shaped cinema. (They're showing Sunset Boulevard! Big recommendation from me. Admittedly probably not best for young children, though.)
And there are even more! And yes, while there are $2 options at Regals and a more eclectic paid summer selection at some theaters, this is all about the free stuff: the nicest price of all.
(If there's some we missed, feel free to send me an email.)
Free Summer Movies Across The Capital Region
Here's a list of family-friendly movies around the area that you can see for free! Most are out in the city and parks, but a few you can enjoy in the glorious, wonderful A/C. From today's Disney singalong favorites to one of the great original rom-coms from the 40s, there's a show to please everyone.
Current US Military: Visit These Capital Region Museums Free This Summer
All US Military members currently serving in our Armed Forces and their families can visit these Upstate New York museums for free until Labor Day.
All The Comedians Coming To The Capital Region This Fall
Here are the talented comedians who will be performing in and around Albany when the weather starts cooling down.