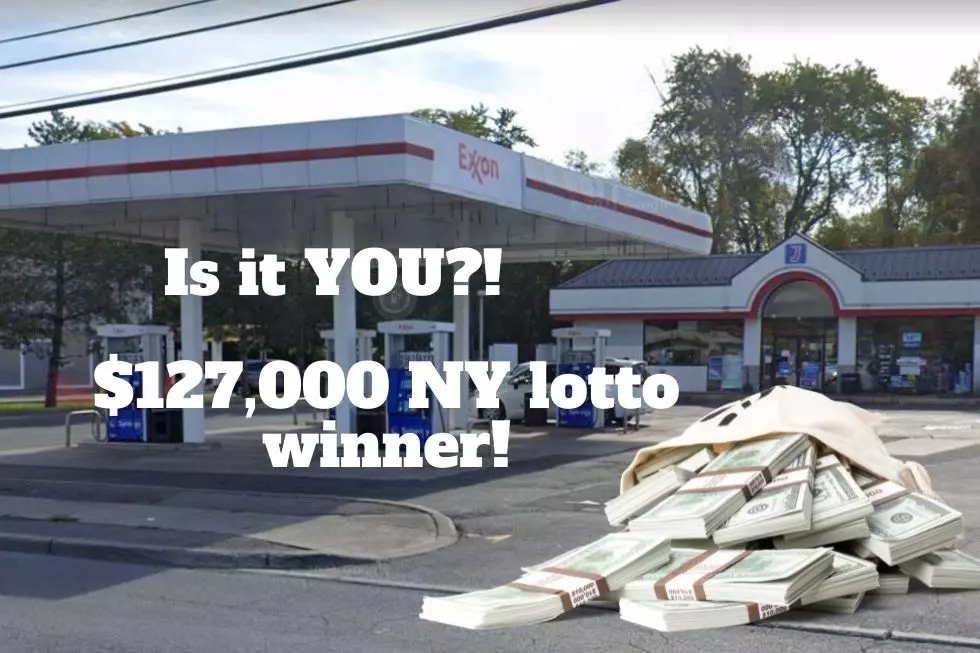 Check Your Tickets! There's a $127,000 LOTTO Winner in Albany County!
google maps canva
Someone in the Capital Region holds a winning lottery ticket worth over one hundred twenty-seven thousand dollars. The drawing happened Saturday night, May 14th for the New York LOTTO.
Someone in Albany County is Cashing In
The winning ticket is actually the second prize for the New York LOTTO drawing on Saturday night. The winner matched five of the six numbers and the bonus ball. That prize is worth $127,669. The numbers were 20 - 22 - 24 - 25 - 29- 51 and the bonus ball was 13. Had the winning ticket matched all six numbers and the bonus ball, it would have been worth over eleven million dollars.
Where Was The Winning Ticket Sold?
The $127,669 winning New York LOTTO ticket was sold at Joe's Kwik Mart on Delaware Ave in Delmar. The winner will have a year from May 14th to claim their one hundred twenty-seven thousand dollar winning ticket.
There Have Been a Couple of BIG Lottery Winners in The Capital Region
You may remember that a group of New York state employees won millions in the Mega Millions drawing back in March of 2011. They split the enormous three hundred nineteen million dollar jackpot. The winning ticket was sold at Coulson's News in Albany.
Another New York Lottery jackpot was won back in September of 2020. It was a big one! The Powerball ticket was sold at Minogue's Beverage on Route 9 in Malta for $94.8 million. There was only one winner. The person set up an LLC to remain annonymous.
Inside Richard Gere's $28M Country Estate - For Sale in Upstate NY