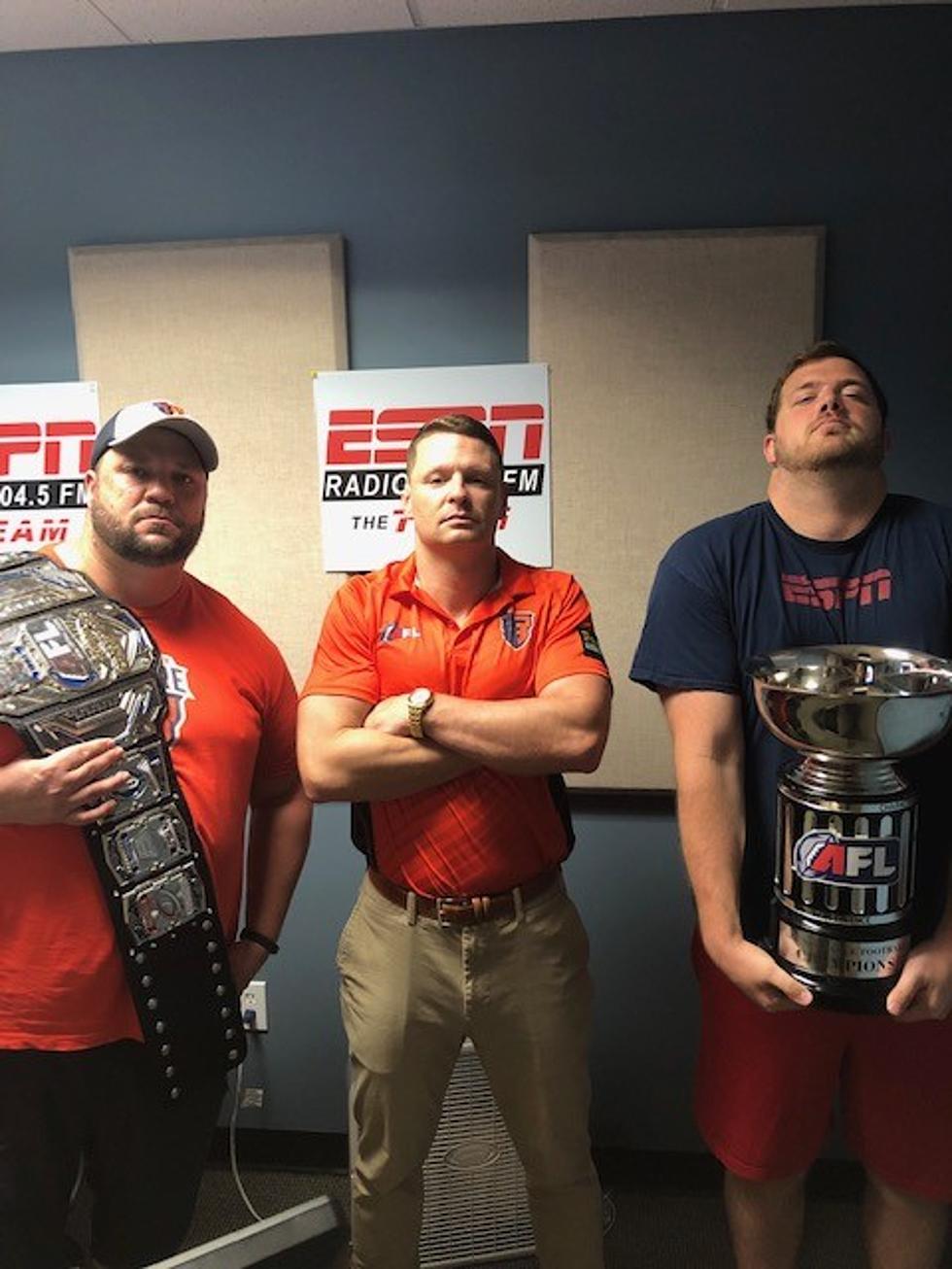 Coach Keefe And The Albany Empire Prepare To Celebrate [AUDIO]
Empire HC Rob Keefe with Levack and Goz
The Albany Empire have won it all and Head Coach Rob Keefe, Kicker Adrian Trevino and DB Norrils Cheatham join Levack and Goz. How long do you get to celebrate? When do you start working on next season?
WHAT:  The 2019 ArenaBowl champion Albany Empire will host a block party outside of the Times Union Center to celebrate the championship with fans and the Capital Region. South Pearl Street will be closed off for the party which will include live music by the Ten Most Wanted band.
ArenaBowl 32 Championship T-Shirts will be available for purchase at the block party.  Fans can also take their photos with the championship trophy and belt, as well as, the Empire players and coaching staff.
WHERE: South Pearl Street in front of the arena Times Union Center
51 South Pearl St., Albany, NY 12207
WHEN: Saturday, August 17, 2019