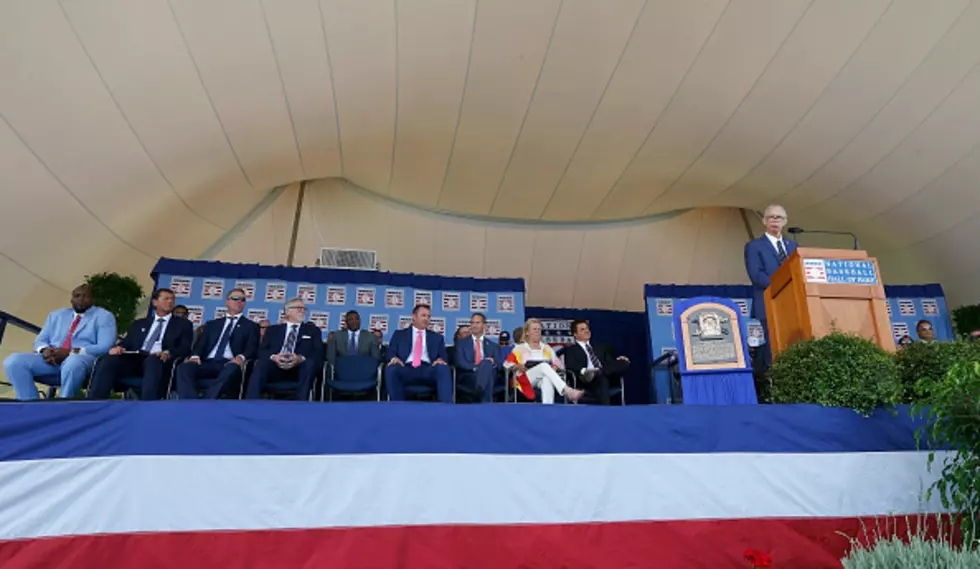 Cooperstown Class This Weekend Includes Amazin' Mets Manager
Getty Images
Gil Hodges led the Amazin' New York Mets to a World Championship victory in 1969, seven seasons after their inception and the return of National League baseball to New York City. Hodges will join Red Sox nation favorite "Big Papi" David Ortiz, Jim Kaat, Minnie Miñoso and Tony Oliva and Early Baseball Era Committee electees Bud Fowler and Buck O'Neil at the Induction Ceremony in Cooperstown on Sunday. The 2022 ceremony will take place at 1:30 p.m. on the grounds of the Clark Sports Center.
Hodges managed the 'Miracle Mets' through the 1971 season. His life was cut short at the age of 48, when the former Dodgers slugger suffered a heart attack on April 2, 1972, as he left a Florida golf course. Hodges finished his playing career with 370 homers, 1,274 RBI and a .273 batting average. Gil Hodges finished in the top 20 of the NL Most Valuable Player voting eight times and won three Gold Glove Awards at first base.
Red Sox legend David Ortiz led the American League with 127 RBI in his final season in 2016. The man they called affectionately "Big Papi" ended his career with a .286 batting average, 541 home runs, 632 doubles and 1,786 RBI. Ortiz retired as one of only four players with at least 500 home runs and 600 doubles. His 20 walk-off hits in the regular season are the third-most in MLB history, and his 485 home runs as a DH are the most by any player at the position.
ESPN's Tim Kurkjian will be presented with the Baseball Writers Association of America's Career Excellence Award during Hall of Fame Weekend, and Jack Graney will be posthumously honored with the Ford C. Frick Award. Fans can attend these awards presentations at 3 p.m. on Saturday at Doubleday Field. Admission is free for the Award Presentation and Legends Parade on Saturday and the Induction Ceremony on Sunday. Click here for information on parking and a listing of events.
Cooperstown Parade of Legends Returns
Check out parade attendees from a recent Parade of Legends. Who will you get to see this year? The National Baseball Hall of Fame Parade of Legends in Cooperstown, New York on Saturday July 23rd at 6pm from Doubleday Field to the Hall of Fame. It is a don't miss for baseball fans.
Do You Love, or Hate, These Ten Special New York Sports Jerseys?
Some sports jerseys catch the eye of fans, while others make us want to turn away. Which New York sports jerseys were the best, and worst, we've ever seen?