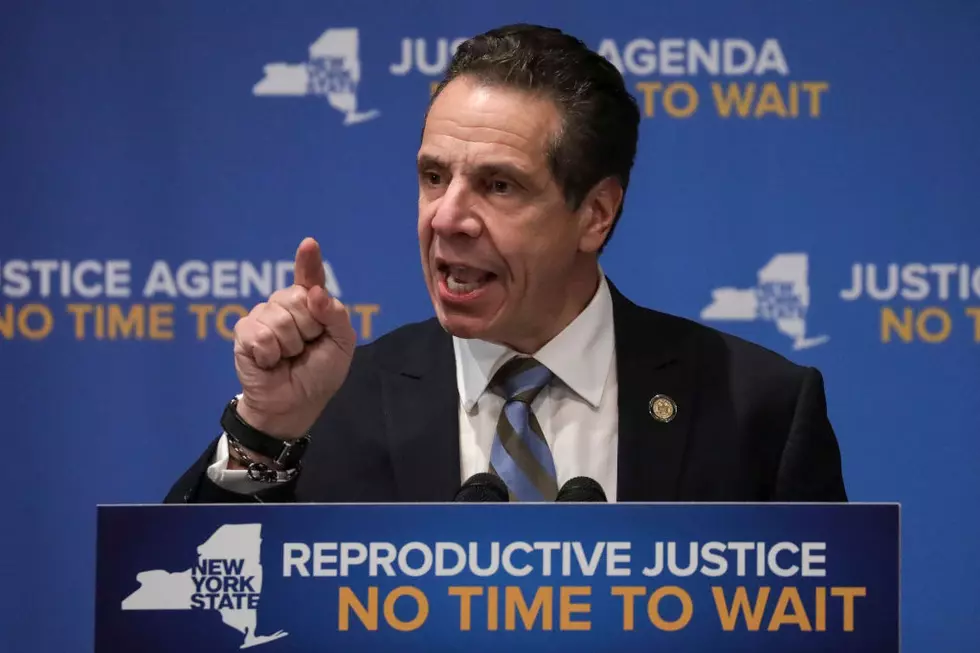 Cuomo 'Not A Fan' Of Online Gambling
Getty Images
Recently, many states have been moving forward with allowing sports wagering and New York is expected to do so as well. Governor Andrew Cuomo came out in support of sports betting in New York so long as it was in either a Native American Casino or one of the four "Brick and Mortar" casinos in New York. Now the Governor is saying he doesn't want to extend that to online gambling.
As recently January of this year Cuomo said "Let's authorize sports betting in the upstate casinos, It's here. It's a reality, and it will generate activity in those casinos." That, of course, sparked excitement for those of us that would love to be able to place a recreational wager on, say, football the same way we do horses or even play Quick Draw.
The issue for many is why stop at four or so casinos? If I can wager on Saratoga and Belmont Race Tracks on the NYRA app, why can't I use an app to bet on sports? Well, it would seem that the answer is because Governor Cuomo "Is not a fan" of online gambling. A Times Union article relays a radio interview where Cuomo downplays the benefits to the state of online wagering.