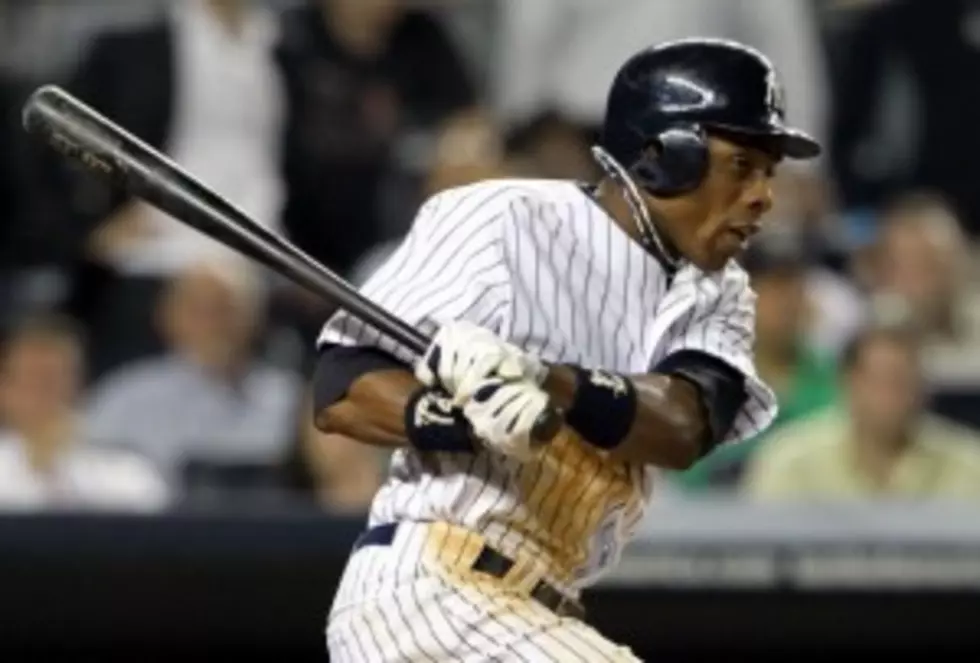 Curtis Granderson Is My American League MVP
With just over a month to go in the season, it looks like it's a 4-horse race for the American League MVP.
Yankees centerfielder Curtis Granderson, Boston's Adrian Gonzalez and Jacoby Ellsbury and Jose Bautista of Toronto are the front-runners.
I think Curtis Granderson should be the AL MVP.
His stats are off the charts.  He's hitting .281 with 35 HRs and 98 RBIs, 24 SBs and 114 runs right now. 
Granderson leads the league in runs, RBI, total bases, triples and extra-base hits.  He's second in home runs and slugging percentage and third in OPS. He's also in the top 12 in stolen bases, walks and on-base percentage. Not to mention, he's a pretty good centerfielder as well.
Granderson could become the first player in MLB history with 40 HRs, 100 RBIs, 30 SBs, 100 R, 10 triples in the same season.
While other Yankees have slumped at one point this season, Curtis Granderson hasn't.
He's been the one consistent Yankee all season. I know the New York lineup is loaded but let's face it – Granderson has been the only guy that hasn't really struggled.
Alex Rodriguez has been a non-factor. He's going to finish with the lowest HR & RBI totals of his career. And he's been hurt for over a month.
Mark Teixeira's homerun and RBI totals are solid but his sub-.250 batting average is atrocious.
Robbie Cano is a .300 hitter now but he was around .260 for the first two months of the year and seemed lost at the plate at times.
Derek Jeter has been on fire as of late but he was hitting around .260 at the All-Star break and some wondered if he should be dropped in the batting order.
The Yankees are the 2nd best team in baseball and without Granderson, they wouldn't be as good.  I know the Yankees have a lot of talent but Granderson has been the one guy that has shined in pinstripes.
Let's look at the other legit AL MVP candidates:
Adrian Gonzalez (Boston): .343, 18 HRs, 94 RBIs.  He was a lock to win the MVP a month ago, but he hasn't homered in a month. In fact, he's hitting just .260 over the last few weeks. He also lost the RBI lead – he was leading that by a landslide at the All-Star break.  I don't even know if Gonzalez is the MVP of his own team right now.
Jacoby Ellsbury (Boston): When I say his name, you might laugh but when I give you his numbers, the MVP talk is legit.  He's got a .313 average, 22 HRs, 79 RBIs, 33 SBs. He's got more HR's than Gonzalez and is a centerfielder while Gonzo plays 1st.
Jose Bautista (Toronto): .318, 36 HR, 80 RBI.  The MLB HR leader is going to get some votes but I just don't think he's the MVP of the league. The homers are nice but he's 8th in the AL in RBI. While his average is decent, it's not MVP-worthy.  Toronto's sub-par record will be the deciding factor if it's close. And the Blue Jays aren't good.