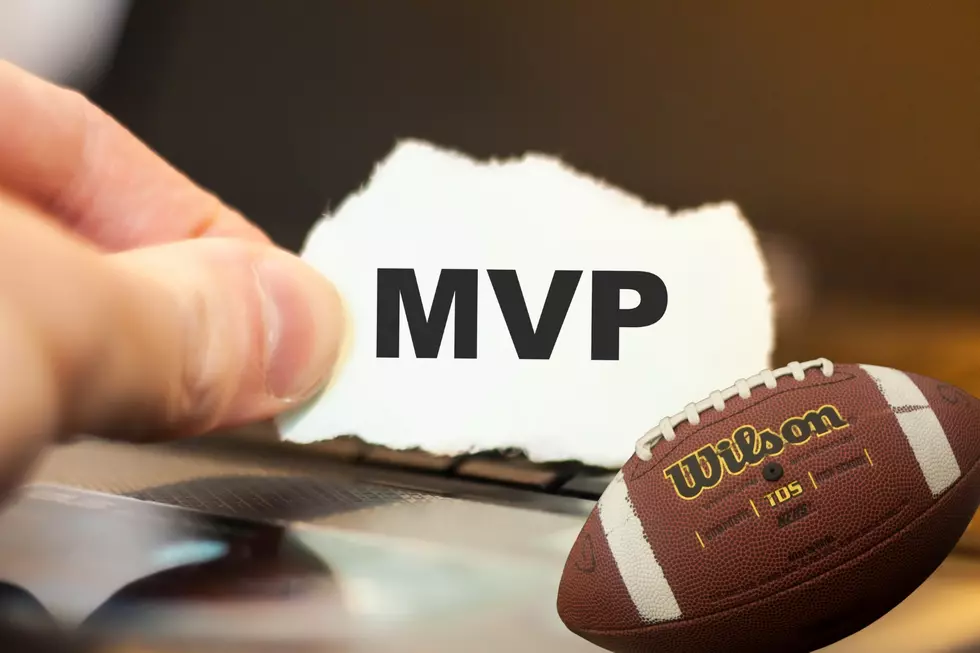 Someone Other Than Josh Allen On The Buffalo Bills Gets MVP Vote
(Canva)
From the beginning of the season, many people thought the Buffalo Bills might have an MVP on their team.  But they never guessed it would be this guy.
When the NFL season began, many people thought that Josh Allen had a chance to be this year's NFL MVP.  An award that is given to the player that is the most valuable to their team.  It's awarded by the Associated Press and voted on by a panel of 50 sports writers from across the country. While it's looking more like the award will go to someone other than Allen this year, he won't be the only one on the Buffalo Bills that receives a vote.
This year they are doing it a little differently.  Normally all the writers get to vote on the one player that they think is deserving of the award and the person with the most votes wins.  But this year, they're having the writers rank their top 5.  The votes will then be weighted depending on where they are ranked.
 "Our goal is to provide the voters with an accurate and fair voting system to reflect their preferences. These tweaks will help them in their selection process." - AP Global Sports Editor Ricardo Zuniga
ESPN host Suzy Kolber decided to do something differently with her 5th vote. She gave it to Buffalo Bills Athletic Trainer Denny Kellington.
There is no question about how valuable Denny was to his team.  He is the one who performed CPR on Bills safety Damar Hamlin after he went into cardiac arrest on the field while playing the Cincinnati Bengals on Monday Night Football.
Kolber was on the air that night and was one of the first to have to fill airtime in an unthinkable situation.  She said that the vote was, "a symbolic gesture representing 'everyone' who carries the weight of that job, every week.  They rarely get the recognition they deserve."
10 Shirts To Show Your Love For Damar Hamlin
Show your support for Damar Hamlin by sporting one of the shirts the Buffalo Bills wore on Sunday.
Josh Allen Lighted Shrine
QUIZ - Can You Name These 25 Buffalo Bills Players?
Alright...Bills Football is here. How big of a fan are you? Can you name of 25 of these Buffalo Bills players?