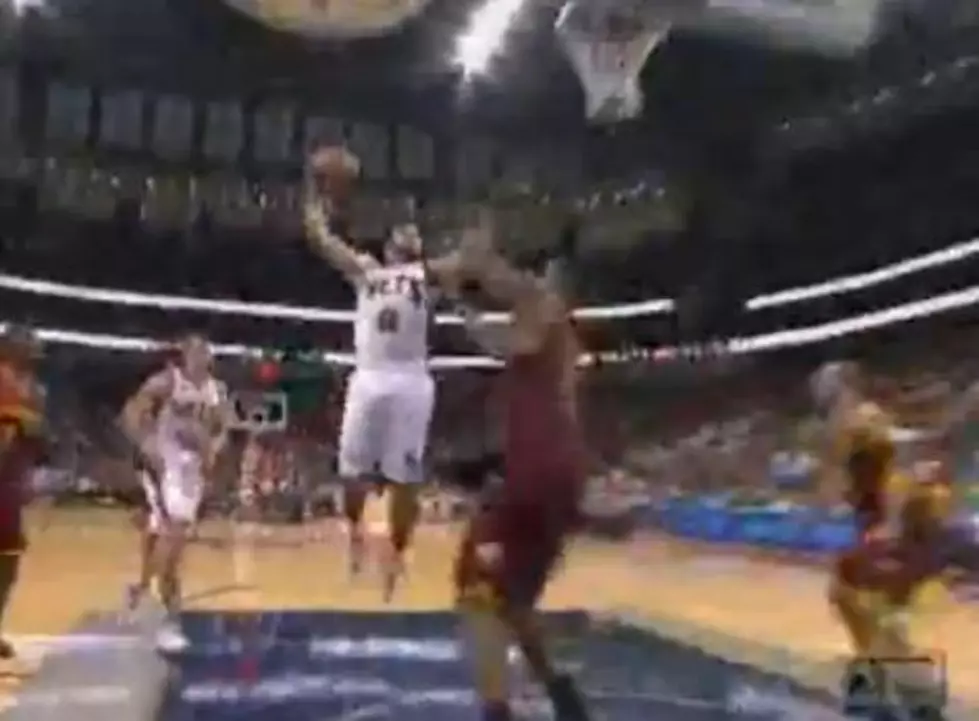 Deron Williams Throws Down Monster Dunk [VIDEO]
YouTube
Deron Williams threw down a nasty dunk (in a good way) on Monday night.  Unfortunately, it was a nasty outcome (in a bad way) for the New Jersey Nets.
Deron Williams is a beast.  Unfortunately, for Nets fans, Deron Williams will probably be a beast for another NBA franchise next season.  The Nets were unable to work out a trade with the Orlando Magic to acquire Dwight Howard before the trade deadline.  It will most likely lead to the end of the Deron Williams' era as a New Jersey Net. 
Williams reportedly intends to opt out and become a free agent at the end of the season.  That is extremely rough news for a franchise that is relocating to Brooklyn.  Losing your one superstar doesn't exactly say, "Hey, Brooklyn.  We're open for business in a big way!" 
Deron Williams threw down this monster dunk on Monday night.  The Nets lost to the Cleveland Cavaliers 105-100.  Williams scored a game high 28 points to go along with his eight assists.  It's too bad for Nets fans that there probably won't be many more monster dunks and fancy assists in Deron's career as a Net.
Brian Noe is the Program Director at 104.5 The Team, ESPN Radio in Albany, NY.  Brian also hosts "The Noe Show" each weekday from 1-3pm ET on WTMM.