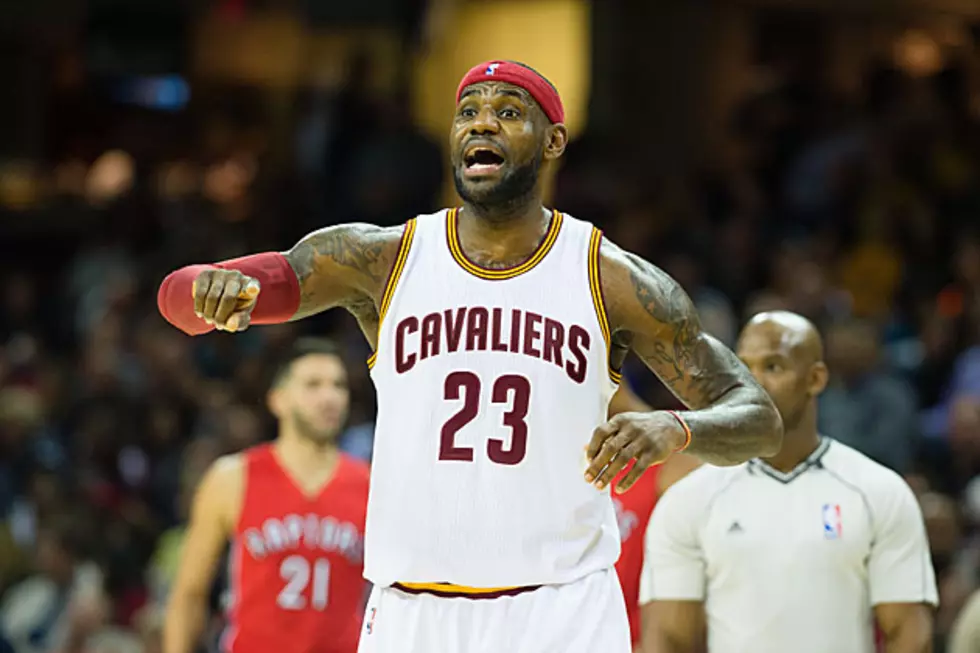 Did You See LeBron's Message To Enes Kanter Last Night?
Getty Images
The 2017-2018 season has been a struggle for victories for the New York Knicks. The Knicks season ends tomorrow when they take on the LeBron James led Cleveland Cavaliers. One of the few highlights from the Knicks' season came back in November when big man Enes Kanter called out LeBron James' "King" status following a matchup between the Knicks and Cavaliers.
LeBron James said this in response to Kanter's comments.
What did you make of LeBron's sneaker choice last night in Madison Square Garden? Let us know below.