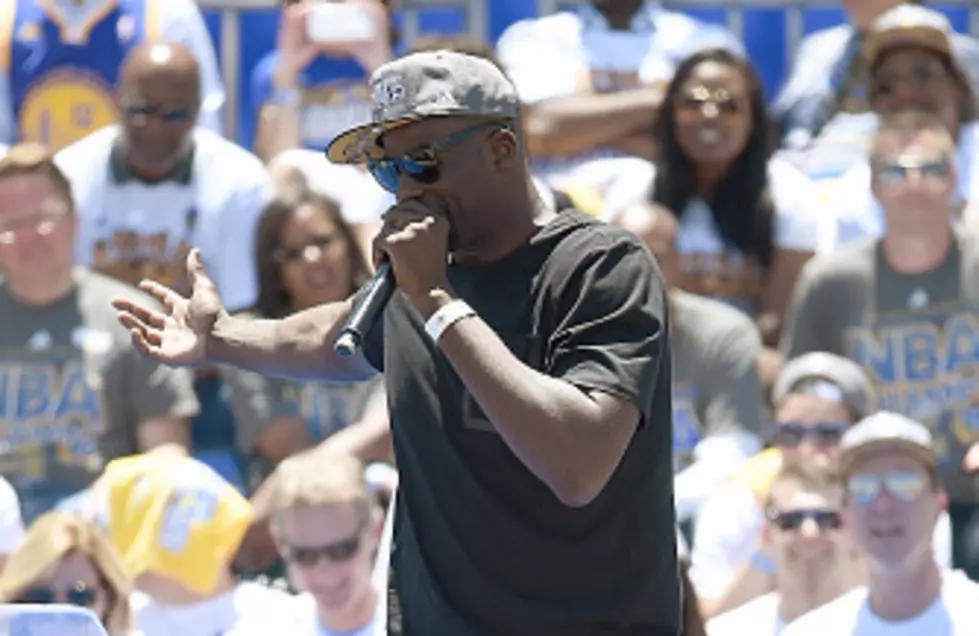 Draymond Green Was A Drunk Mess At Championship Parade [VIDEO]
Getty Images
Sure, Draymond Green was super sloshy and way over the line of 'sportsmanship' at the Warriors championship parade, but do you blame him? 
"That's somebody enjoying his championship," said Giants offensive lineman Geoff Schwartz, to Armen and Levack, on 104.5 The Team.
"I'll be honest, if we win the championship, that is the interview you will get from me. I will have not slept and I will be excited.
"If we win the Super Bowl and I don't have to issue an apology tweet for something I said, I didn't celebrate right."
Schwartz is correct, he would probably issue an apology if he were in that situation because that's the kind of guy he is.
On the other hand, Green has yet to hint at an 'I'm sorry', but does anyone really expect him to? He was the most comfortable at running his mouth relentlessly and embarrassingly during the NBA Finals.
Better question: Should one have to issue an apology for saying something in a drunken state at their celebration party?
Giants offensive lineman Geoff Schwartz joins Armen and Levack every Tuesday at 5:15pm on 'Your Home for New York Sports', 104.5 The Team ESPN Radio.