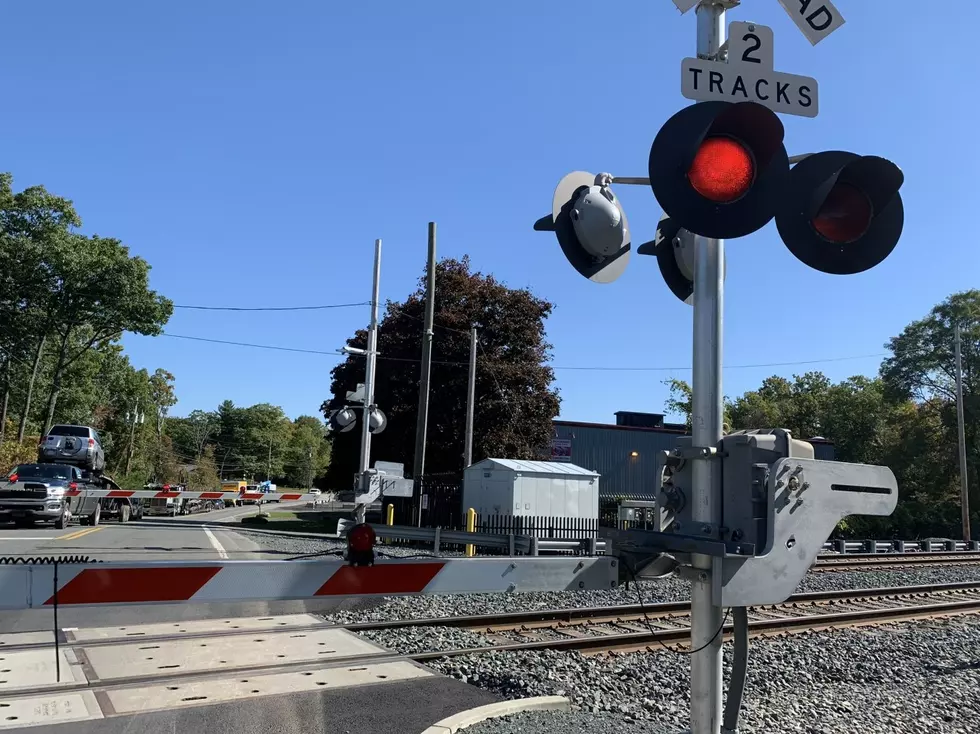 Drivers In Colonie Take Matters In Their Own Hands At RR Crossing!
Lainie Rae
It's a beautiful day in the Capital Region with blue skies and temps hitting the 70's this afternoon! Nothing can slow us down today, right? Well if you are traveling through Colonie you might have hit an unexpected snag that derailed you and might still be an issue.
Some commuters became so frustrated with the 2 hour wait they turned around and others literally took matters in their hands so they could be on their way. Here's what they did.
As of 10am Thursday, the ride along Morris Road in Colonie was as lumpy and bumpy as usual but nothing out of the ordinary. By 10:30 all of that had changed as you approached the railroad crossing. According to an Amtrak representative, the gate is malfunctioning and will not raise. Crews are on the scene.
As the vehicles lined up, bumper to bumper, patience started to wear thin. When the gate is down, with lights flashing but no train in sight for more than an hour the frustration builds. I have never seen this.
As people started to crave information drivers and passengers got out of their cars to look around. A quick look up and down the tracks didn't answer much but a couple of Amtrak guys appeared to be 'working on the problem'.
At one point the gate was lifted but only long enough for 2 pedestrians to cross. If it's safe for them what about the parade of vehicles? That's when others took matters in their own hands.
Some of the vehicles, including a school bus, made a U-turn to find another route while others took a dangerously unique approach. Eyewitness reports claim that a handful of individuals literally raised the gates by hand to let their vehicle through. NOT ADVISED.
The latest from Amtrak is that, although no exact answer could be given, Amtrak crews are at the location trying to determine why the gates are staying down.
Abandoned Trains of New York State
Take a look around these trains, found in the woods, that time seems to have forgotten.
Ride the Rails of New York
See New York from Cooperstown to the Adirondacks from a whole different perspective on Rail Bikes!
New York Fall Foliage Map 2022
Timing is everything if you want to do some leaf peeping. This is what you can expect in New York State and the entire Northeast for Fall 2022.