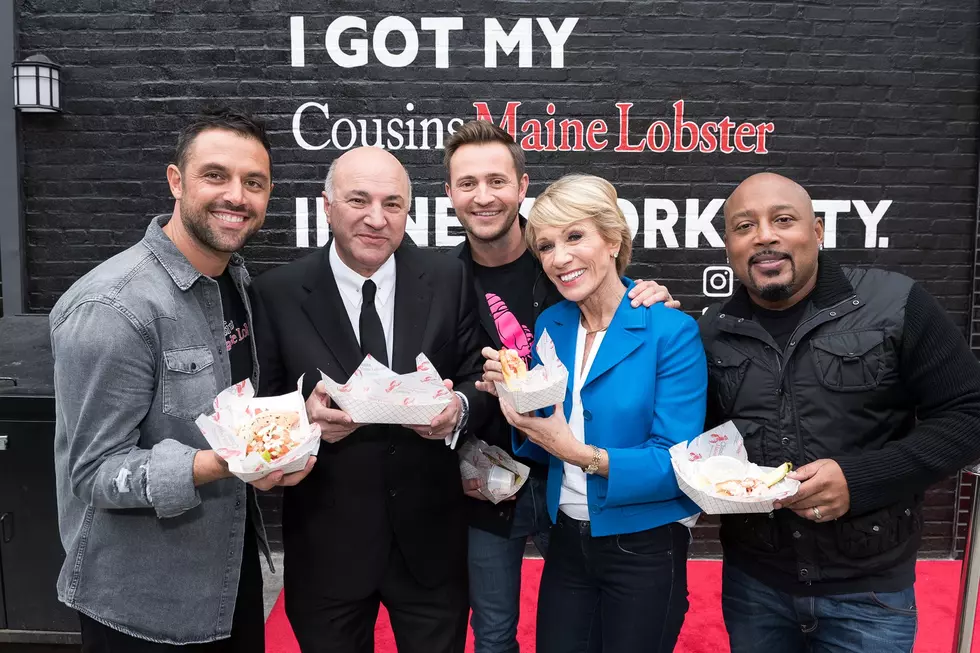 Eat at Lobster Food Trucks Of "Shark Tank" TV Fame In Capital Region This Weekend
Cousins Maine Lobster Facebook/Canva
If you are feeling a little landlocked this weekend, you can get a taste of the coast in several Capital Region towns.
I will admit that we do have some really good seafood restaurants here in the Capital Region. But sometimes when it comes to certain dishes, you just want to go to the most qualified experts. For example, you would not look anywhere outside of the state of New York for a great slice of pizza, right? You would go to the best of the best right here in the Capital Region and Upstate New York.
Well, the same applies to lobster. When you want a region's specialty, you go to the experts in the region. In this case, Maine, which is a little bit of a drive. But this weekend (August 13-14, 2022) - that great Maine lobster and preparation is coming to US right here in the Capital Region!
Cousins Maine Lobster Trucks Coming to the Capital Region
You maybe remember Cousins Maine Lobster was once featured on the TV reality investment show Shark Tank, and the story goes, the food truck was started by 2 Maine natives who wanted to bring the real Maine lobster experience to where they were living in California. After the Shark Tank visit and investment, the idea blossomed into a nationwide franchise with restaurants and food trucks operating all over the country, including in New York City.
Those NYC food trucks which serve up a menu of classic Maine lobster rolls and more are making their way to 3 Capital Region locations this Saturday and Sunday, according to their Facebook page. Here is where and when you can find them for a great taste of Maine:
Guilderland Center
Saturday, August 13th, Noon to 8 pm: Mixed Breed Brewing Company - 457 Route 146, Guilderland Center.
Claverack
Saturday, August 13th, Noon to 7 pm: Cooper's Daughter Spirits at Olde York Farm, 284 Route. 23, Claverack
Round Lake
Sunday, August 14th, 10 am to 4pm: Markets at Round Lake 2022 - United States Postal Service, 49 Burlington Ave, Round Lake
See Albany's 5 Best Seafood Restaurants [RANKED]
When you go out for seafood, it simply has to be done right. So if you are looking for a can't miss experience for that next seafood dinner, these are the top-rated seafood joints and restaurants in the Albany area according to
Yelp
users.
The next time you have that seafood craving, no need to head to the coast, head to one of these 5 amazing destinations in the Capital Region for that next order of scallops, salmon, or lobster.
Top 10 Capital Region Places to Get a Fish Fry [RANKED]
Here is a guide to the best fish fry in the Capital Region according to Yelp! reviews. There are some restaurants that specialize in fish fries and others that are full restaurants. There are 10 on this list but there are probably twenty more we could have listed.
The Capital Region's 10 Most Phenomenal Steakhouses [RANKED]
When it comes to having a tasty and satisfying meal, nothing beats a perfectly cooked steak. From filet to NY Strip, to porterhouse and every cut in between, here are the Capital Region's Best Steakhouses according to our listeners and Yelp.