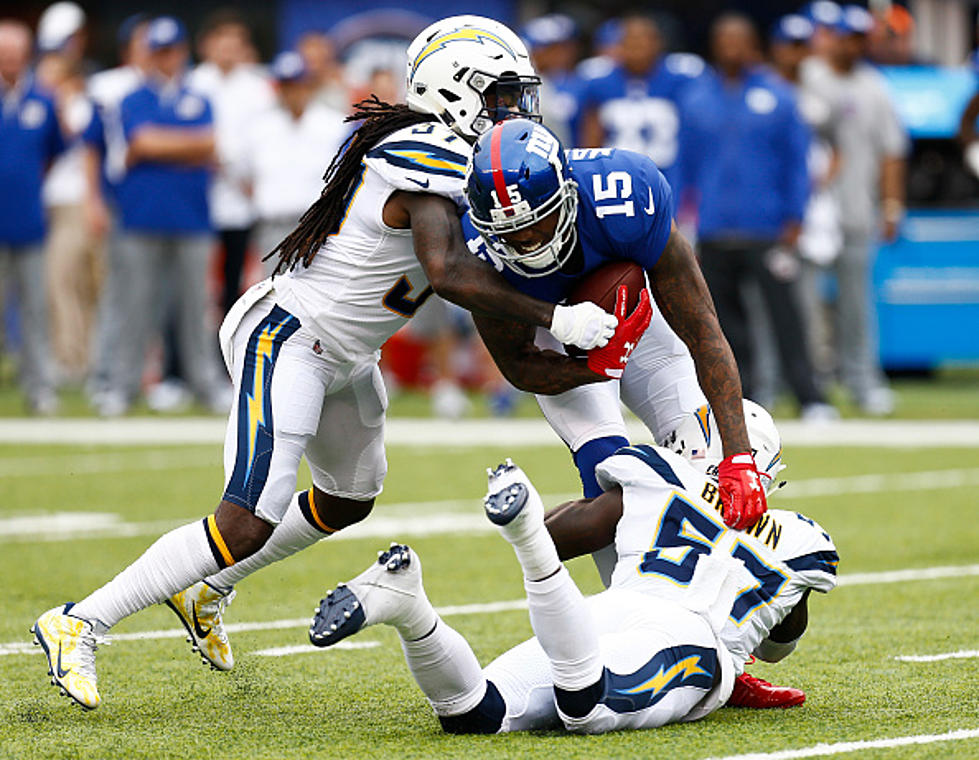 Ex-New York Giant Blames MetLife Stadium For End of Career
Getty Images
There is a debate continuing to brew in the NFL between the players and the owners relating to artificial surfaces and natural grass. The NFL Players Association released data in April that said that injuries happened at a higher rate on artificial grass in the 2022 season. They want natural grass in as many stadiums as possible.
According to espn.com, in 2021 the NFL released data that the artificial surfaces were getting better and the rate of injury was about the same between the two surfaces. One former NFL player called-out MetLife Stadium for the end of his career.
Miles Schachner of nypost.com reported that Brandon Marshall was on the "Dr. Mike Show" and talked specifically about the MetLife Stadium turf, "I snapped my deltoid, freaking turf, oh my goodness I knew it was over...This play ended my career...There's been a lot of players complaining about this turf… it's really ruining careers, that was pretty much the last of me, I felt like I could've played a couple more years, but that play was over." Marshall may have been nearing the end of his career, anyway, but the injury definitely cut his time short.
The turf at MetLife Stadium was the focus when Giants wideout Sterling Shepard suffered a season-ending ACL injury last year. 49ers star Nick Bosa tore his ACL against the Jets at MetLife in 2020. The Giants announced in November that they are changing the artificial surface to a newer type that is supposed to respond more like grass. The NFLPA was happy about the change. "The players have been vocal and clear about this issue and it is a good step to hear them that change needs to be made." With two teams playing at MetLife Stadium, natural grass would be nearly impossible to maintain. We'll see how the new synthetic turf responds.
These are New York's Ten Biggest Phobias, What are You Afraid of Most?
Most New Yorkers suffer from some kind of phobia...an extreme or irrational fear...and these ten phobias were searched for most often online.
2023-2024 Capital Region Concert Calendar
This Concert Calendar is updated regularly so keep checking back for the latest on Saratoga Performing Arts Center, MVP Arena, The Egg, the Palace Theatre and much more!
New York State License Plates - 2023 Additions
The New York State Department of Motor Vehicles have unveiled the latest additions to the New York State License plate. The 14 new choices celebrate the different regions of the Empire State. We now have more than 200 different picture plates to choose from. Order yours
HERE
.