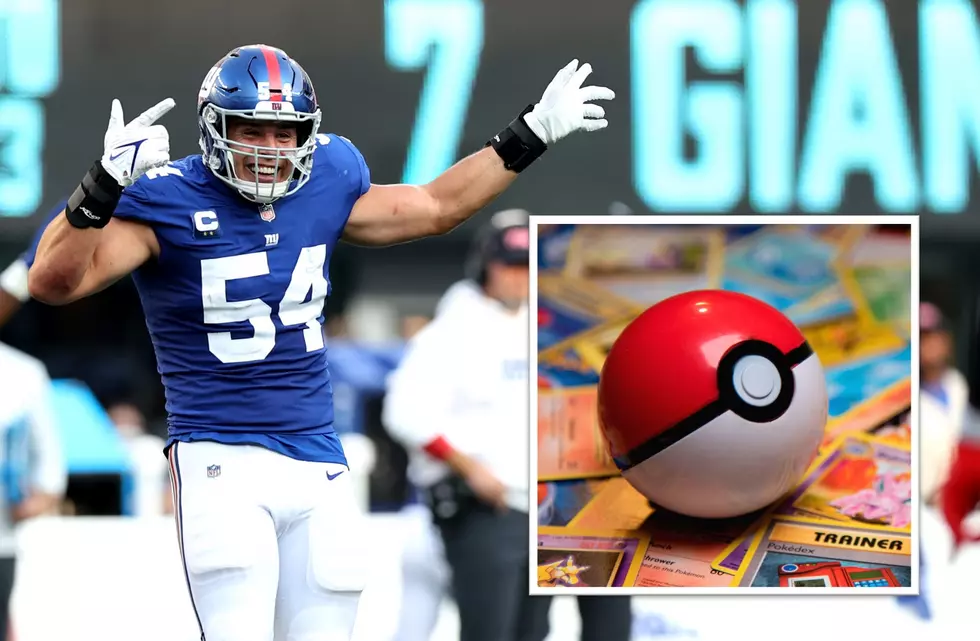 Ex-New York Giant Lives Our Dream! How Did He Get So Rich, Then Retire?
Getty Images / Unsplash (Thimo Pedersen)
On November 10, 2022, Blake Martinez announced his retirement from the National Football League.
A member of the Las Vegas Raiders at the time, Martinez was in the middle of his seventh professional season, and is still just 28 years old. Yet, after playing in four games for the lowly Raiders, Martinez unexpectedly decided to call it quits.
At the time, we on The Drive with Charlie & Dan weren't sure what the exact reason was for Martinez to call it a career. In the past few days, however, we've received a bit more clarity on his situation.
And, admittedly, it's a pretty awesome reason.
---
NFL Linebacker Martinez Retires After Selling Valuable Memorabilia at Auction
A report broke on the website Game Rant, as well as other outlets, about the circumstances around the surprising retirement of NFL linebacker, Blake Martinez. Reports claim that Martinez sold a rare Pokémon card at auction, and made more money off of the sale than he would've made in his NFL contract at the time.
So, it appears that the unexpected payday was the final push Martinez needed in order to justify his retirement from pro football.
Here are the specifics: Martinez sold a Pokémon Illustrator card with a Gem Mint 9.5 rating for $672,000. This more than doubled his salary with the Las Vegas Raiders, which according to Spotrac, was $311,110 in 2022.
That sale helped kickstart his new career venture, Blakes Breaks, in which Martinez will buy and sell memorabilia for profit. He created an Instagram page for his business, which you can see above, and follow if you so choose.
It's a fascinating career change for Martinez, and one that we certainly did not see coming. It's interesting to follow the trajectory of his career, and see where he's ended up now.
Martinez tore his ACL while playing with the New York Giants in 2021, an injury that caused him to miss the rest of that season. Martinez was then cut from the Giants ahead of the 2022 season, and though he signed with the Raiders soon after, was only under contract for a minimal salary compared to the $30 million deal he had signed in New York.
One has to wonder if the injury put things into perspective for Martinez, and made him realize that the grass would be greener on the other side. After all, he's not even a month into his retirement, and has already doubled the money he would've been making in the NFL.
It's a fascinating transition for a once-dominant professional athlete, and I give credit to Blake Martinez for making the decision for himself, as opposed to football making the decision for him.
That said, now he has to catch 'em all.
Ten Times New York Football Teams Played for the Super Bowl
The Giants, Jets and Bills have all made it to the NFL's highest peak, but not every team was good enough to win. Here are ten times NY teams played for the Super Bowl.
'Kick Off' Your Fall With These Five Must-Visit New York Football Destinations
Football season is upon us, and every Upstate New York football fan should add these five destinations to their list of must-visits in the fall of 2022.
See Photos Of Eli Manning And Other NY Giants Stars Training In Albany
Head coach Jim Fassel and company used the facilities at the University at Albany each preseason for over a decade, as some of the best Big Blue beasts tore it up in the Capital Region before taking the field in the NFL.