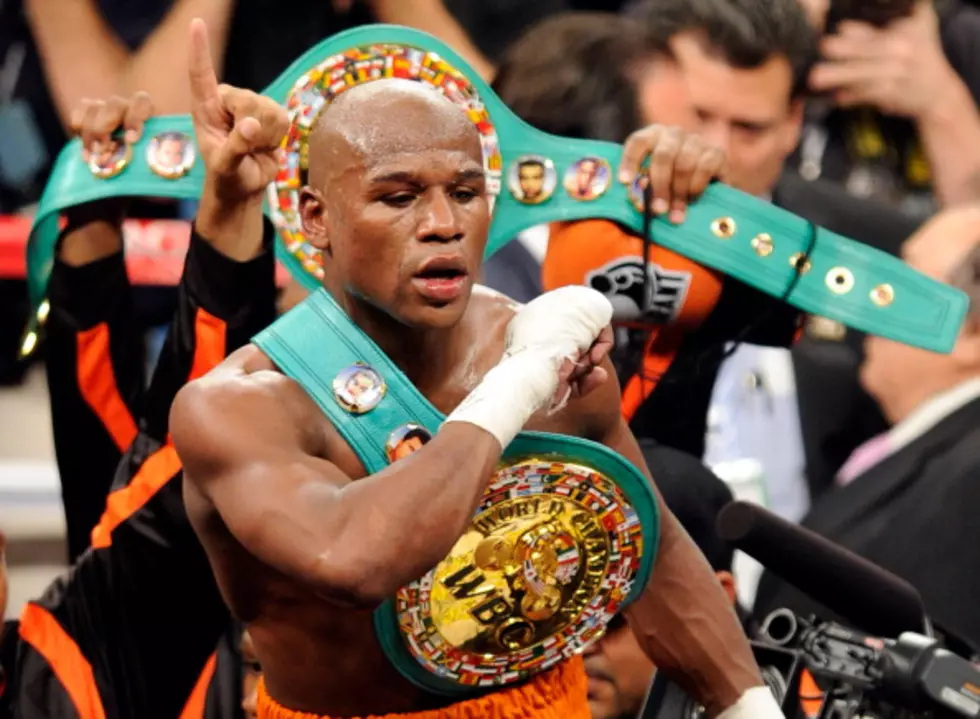 Floyd Mayweather Says The UFC Offered Him This Much Money For A Return
Ethan Miller, Getty Images
This past August, Floyd Mayweather fought in what most people believed to be the last bout of his career, a knockout victory over UFC superstar Conor McGregor. According to BusinessInsider.com the future boxing Hall of Famer claims he was offered a "billion dollar deal" to return to combat sports. In the Periscope video originally posted by FightHype.com the undefeated boxer said this below.
They just called me not too long ago and asked me to come back. I can come right back. If I want to, I can come right back to the UFC."I can go fight in the Octagon – I can go and do a three or four-fight deal in the Octagon and make $1 billion
A one billion deal seems no where close to what UFC main event fighters have made in the past. However the UFC has been under new ownership for months. What do you make of Floyd Mayweather's comments? Will will we see him in the octagon in 2018? Let us know below.