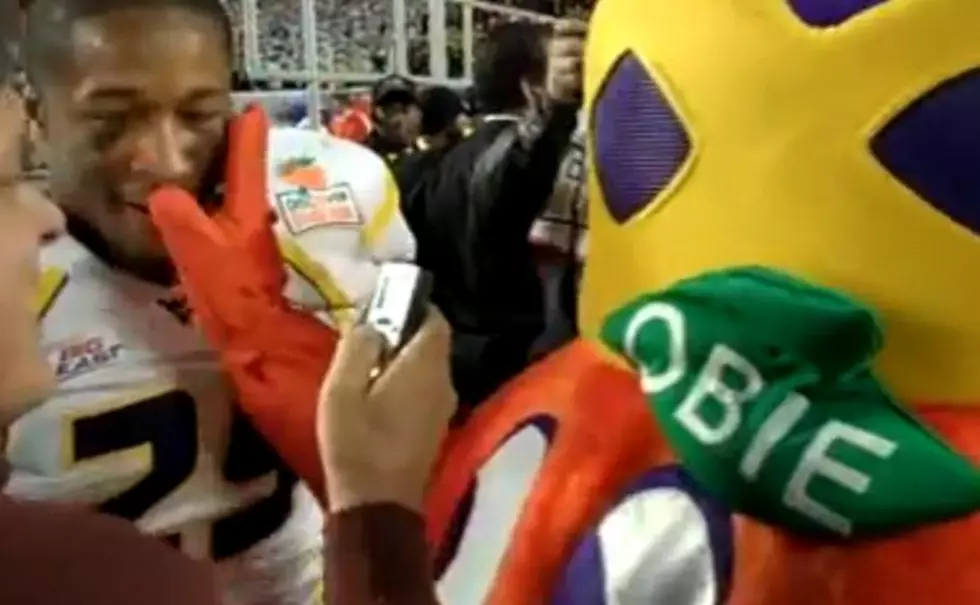 Football Player Knocks Over Female Mascot [VIDEO]
YouTube
West Virginia's Darwin Cook knocked over a mascot while celebrating a touchdown.  He wasn't aware that it happened to be a female mascot until this interview.
West Virginia laid the smack down as they dusted Clemson 70-33 in the Discover Orange Bowl.  Darwin Cook recovered a fumble in the 2nd quarter and ran 99 yards for a touchdown.  After scoring, Cook playfully tackled a mascot in the end zone (video below).
He found out after the game that it was actually a girl that was inside the orange outfit.  His reaction is priceless.  It would've been funnier if the reporters playfully told him that the girl broke her leg during the celebration.  They could've gotten him going before telling him it was just a joke.  This is a great video regardless.
Brian Noe is the Program Director at 104.5 The Team, ESPN Radio in Albany, NY.  Brian also hosts "The Noe Show" each weekday from 1-3pm ET on WTMM.