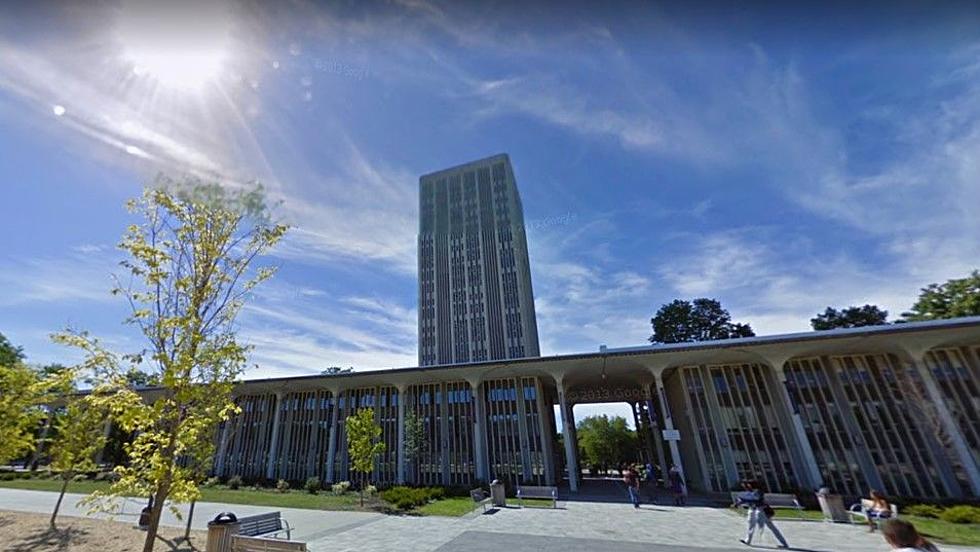 Sources: Hochul Plans To House Migrants At SUNY Albany & Buffalo
Google Maps
Reports came out Tuesday, that Governor Hochul plans to have up to 1500 migrants transported to various SUNY campuses throughout New York State. The plan is to house the migrants in the unoccupied dorms during the summer months. Then what?
According to Spectrum News, a SUNY spokesperson said: "At Governor Hochul's direction, we are assessing whether there are SUNY resources available to help with the arrival of asylum seekers." Approximately, 500 hundred individuals will be put up in dorms until late summer. New York Governor Kathy Hochul seems to acknowledge the plan stops there. However, that won't stop things, as it was also that the announcement of the plan will come next week.
In an interview with Spectrum News, Governor Hochul said, "Clearly a SUNY campus lends itself to immediate help, but long-term, we have to have it free by August. So, what happens in August?" The Democrat from Buffalo wants to help New York City mayor and fellow Democrat, Eric Adam but seems to understand the challenge. "So these are the questions we're asking right now. We are looking at every possible property in the state of New York to help have a relief valve for the city of New York." The University at Albany, Stony Brook University and the University of Buffalo are the three campuses being focused on, according to the report.
The report by Spectrum News said that the governor said that the state is looking at more sites including campuses and "shuttered psychiatric facilities" as housing options. Several Republican state senators have challenged the SUNY housing plan for the migrants. A number of counties have enacted state-of-emergency procedures to deal with possible influxes of people to their communities. Few communities in New York, other than New York City, have the infrastructure to adapt an an instant increase of 500+ new residents. Where do these people go when the students return? Who will be impacted? How will the state assist with the aftermath? These are questions that don't appear to have answers.
SPAC Confirmed: These Artists Will Play Saratoga In 2023
25 dates have been confirmed and are either on sale or about to go on sale for the 2023 season at Saratoga Performing Arts Center. Here is your complete guide.
For Sale: Tour The Riggi's Rustic Yet Sophisticated $31 Million Lake Placid Camp
This could quite possibly be the most beautiful Adirondack camp you have ever seen!
The Saratoga Springs socialites listed their stunning Lake Placid compound for $31 Million. According to the
Zillow listing
, this amazing spread sits on over 46 pristine Adirondack acres and features 9 bedrooms, 10 bathrooms. There is 8,500 square feet of delightful living space across a variety of 5 buildings including the main home, a tree house, 2 guest residences, and a sweet Airstream trailer decked out as a "she shed." This camp is private and gated, and only minutes from Lake Placid Village. You can even see the Lake Placid Olympic ski jump from the property!
Rent Taylor Swift's Former New York Home
Rent the West Village townhouse that superstar Taylor Swift once called home and was the inspiration for the songs 'Cornelia Street' and 'King of My Heart'. Currently listed by Jennifer Rahilly for
Corcoran
.