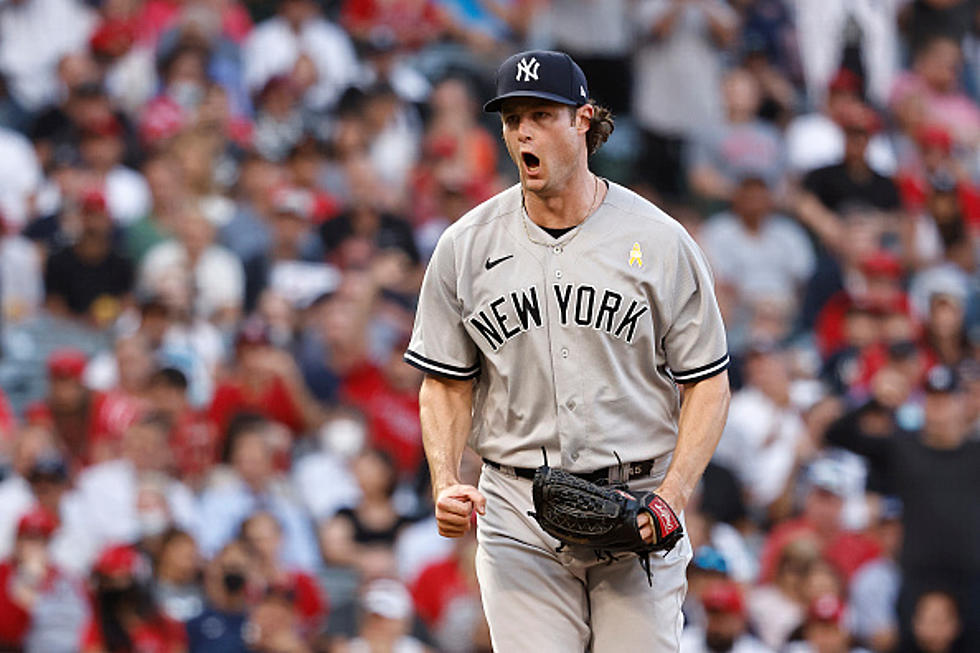 "Home" Cookin' Propels Cole & New York Yankees
Getty Images
The Yankees needed a win, desperately. A five game losing streak would all but undo the great strides that came from the Bombers 13 consecutive games spent on the winning side, that ended only on Saturday. Well, you sure feel better with your ace on the mound and New York had that yesterday afternoon in Anaheim. It's also nice when your ace is on the road but he feels at home.
New York Yankees $324 million dollar man, Gerrit Cole, grew up about 15 miles from Angel Stadium, where according to MLB's Bryan Hoch, "he regularly attended games as a fan. It is a place where he finds comfort in turning back the clock, even steering the same vehicle into the parking lot -- his battle-tested 2006 Toyota Tacoma."
The Yankees may want to bring some sand and palm trees on the road with them to make Cole feel at home wherever he goes. The 6'4" right-hander dominated the Angels line-up, striking out 15 batters in 7 innings, giving up only one run. When Yankee ace got into a little trouble in the 6th, he blew away superstar Shohei Ohtani for a swinging strikeout, for the third straight time. Cole, who has been outstanding since his return from the COVID 19 protocol list in mid-August, threw 116 pitches Wednesday in a true All Star performance.
Hoch talked to Cole about performing in front of his hometown crowd, "It's a special day," Cole said. "It's always a nice time to come out and see some people back where you're from. Any player, any person can relate to that. There was a little bit of intensity, trying not to get swept on the road. To do it in front of my family is a cherry on top."
A very big win, by a big time pitcher enjoying some home cookin'.
LOOK: Here are the pets banned in each state
Because the regulation of exotic animals is left to states, some organizations, including The Humane Society of the United States, advocate for federal, standardized legislation that would ban owning large cats, bears, primates, and large poisonous snakes as pets.
Read on to see which pets are banned in your home state, as well as across the nation.