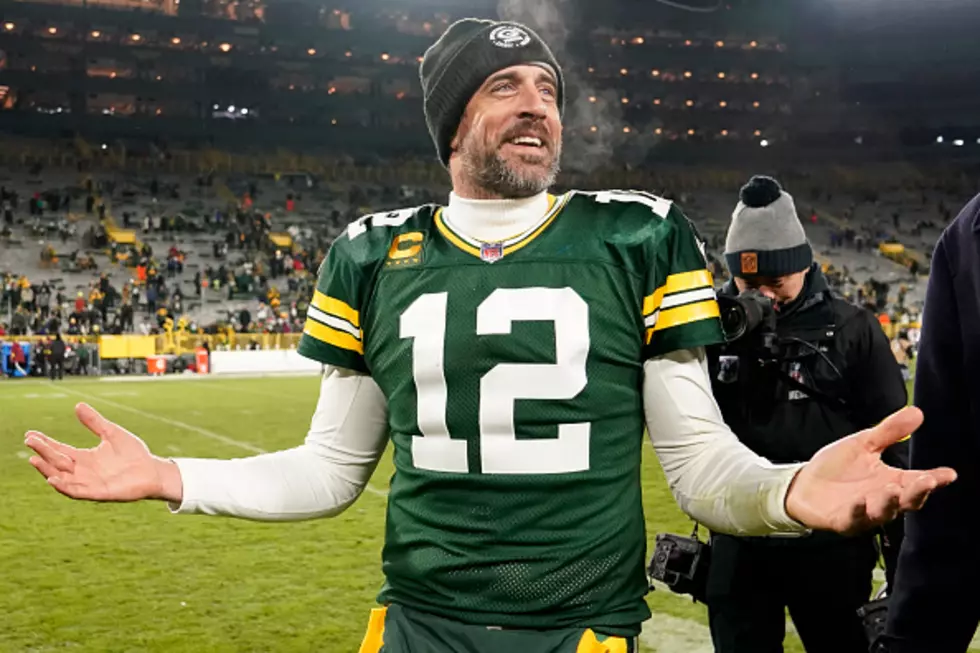 Is The Next New York Jets QB Really Going To Be Aaron Rodgers?
Getty Images
I really get sick and tired of the Aaron Rodgers drama.  It seems every year in the NFL offseason we have a new story where Aaron Rodgers is all over the national media and the front pages for some story.  This year it's the fact that he might finally leave the Green Bay Packers.  The question becomes, which team will he choose if he so decides to leave once and for all?  The New York Jets are the team that has surfaced as one of the favorites to trade for him.  They just signed Nathaniel Hackett as their new Offensive Coordinator under Robert Saleh.  Hackett had a great relationship with Rodgers when they were both in Green Bay together.  Below is my quick take on this from the Times Union:
It is sounding more and more like Aaron Rodgers will leave the Green Bay Packers for the New York Jets. Rodgers would be a welcome addition , but the Jets aren't winning the Super Bowl next season because Rodgers is their quarterback. The Jets have one of the better defenses in the league, but even with Rodgers at quarterback the Jets need more upgrades on offense, especially on the offensive line. And I am not convinced Rodgers could handle the New York Media.
MJ and I discussed the Aaron Rodgers sage with Amber Wilson from ESPN radio earlier this afternoon right here on Big Board Sports.  Below is what she thinks about the whole Aaron Rodgers situation take a listen.
We shall see how it all plays out with Aaron Rodgers but one thing is for sure, the story is not going away anytime soon.
The 10 New York Jets You Need To Know For 2022
Jets general manager, Joe Douglas is in his third season. Head coach Robert Saleh is about to embark on his second season in 2022. Their future employment in New York may depend on the performance of these 10 members of Gang Green in 2022.
10 New York Jets That Can Lead Gang Green To The Playoffs
Can the New York Jets return to the NFL playoffs for the first time in more than a dozen years? Can Zach Wilson be the quarterback that GM Joe Douglas dreamed he would be? Can Sauce Gardner and Jermaine Johnson turn the Jets defense into a contender? That answer to "can" they is yes. The answer to "will" they may be yes as well!