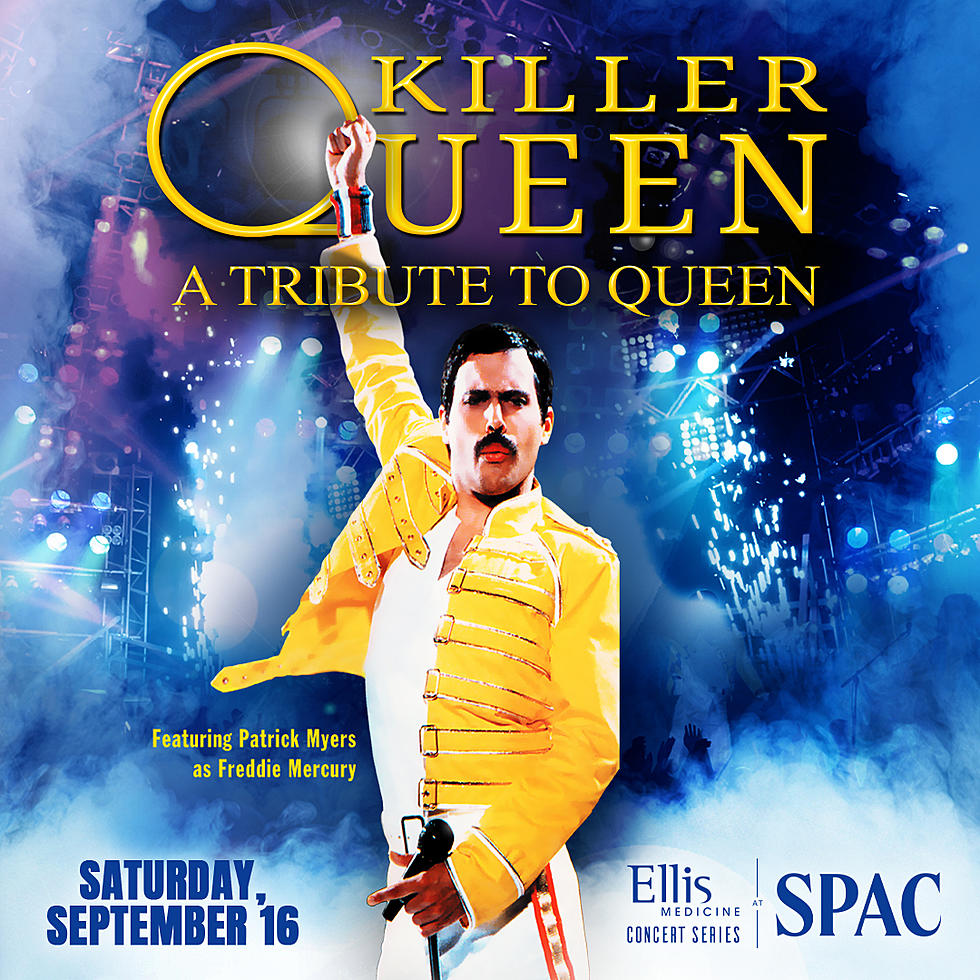 Killer Queen At SPAC Tonight, Here's 10 Things You Need To Know
Live Nation
The summer of 2023 has been filled with hot days, warm nights and plenty of music in the air. The summer concert series at Saratoga Performing Arts Center comes to a close tonight with the music of Queen. This is your guide to the show!
Killer Queen A Tribute to Queen, Saturday September 16th at SPAC. What time does the box office open? When do the parking lots open? When do the gates open and what are you allowed to bring in? All of this and more is answered below.
Tonight's performance is an evening with Killer Queen, so there is no opening act. This is also a pavilion only event, no lawn seats available for purchase. Check ticket availability HERE.
SARATOGA PERFORMING ARTS CENTER, 108 Avenue of the Pines, Saratoga
2pm - Box office opens
6pm - Parking lots open - General parking is $10 per vehicle and must be paid with a credit or debit card upon entry to the lot
6:30pm - Gates open
7:30pm - Killer Queen
Times subject to change
SPAC is a cashless venue (there are Cash to Card kiosks inside venue)
Bag Policy - Make sure you have the correct type and size
All children over the age of 2 need a ticket.
PERMITTED
Water – an empty water bottle OR up to 1 gallon of water in a factory sealed bottle
Food - in a clear, 1-gallon zip-lock bag
Cameras - nonprofessional only, no detachable lenses
For a full list of what is permitted click HERE
Look Back at the 2023 Capital Region Concerts
From the clubs to the stadiums, this is a look back at the Capital Region concerts that have taken place in 2023, so far. How many did you attend?
The Best Song From Every Queen Album
A thread runs through it all: a hard-won sense of individuality. Queen were a band like no other.
Queen Albums Ranked