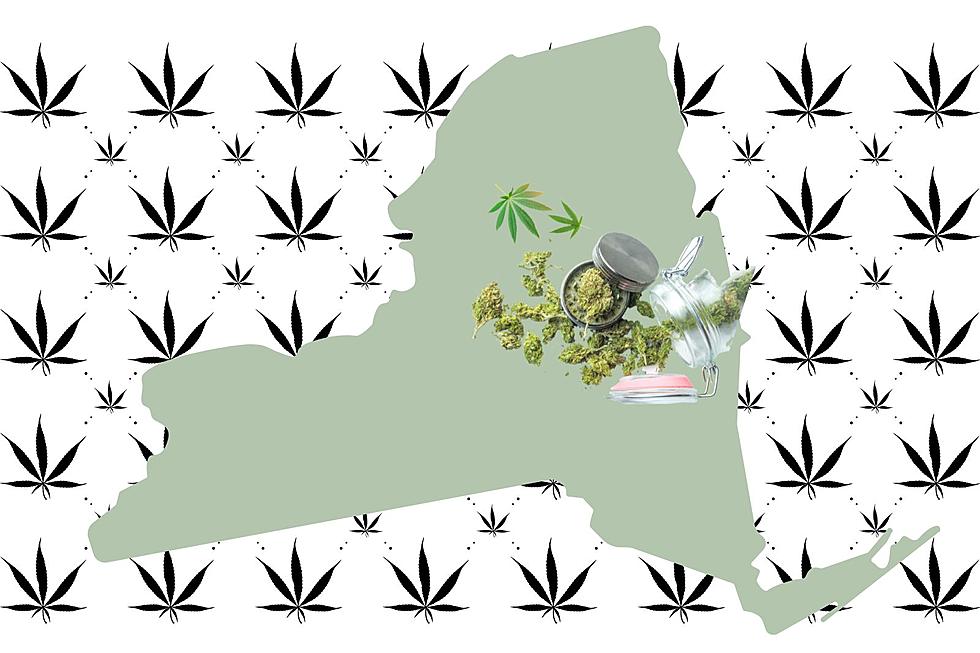 1st Upstate NY Cannabis Store Will Open Soon in Capital Region
Canva
We finally know when the first Upstate New York cannabis store will open in the Capital Region. This is just the beginning for the owner of Upstate CBD and he plans on opening two more stores nearby soon.
Where is The CBD Store and Who Owns It?
Upstate CBD is on Union Street in Schenectady and is owned by Don Andrews. He opened the store in 2019 where he sold CBD products.  Andrews will be opening Upstate Canna Co. and start selling recreational cannabis.
When Will Upstate Canna Co. Open?
Donald Andrew will hold a soft opening on March 31st and open retail operations on April 1st. State officials will be part of the soft opening according to the Daily Gazette. Andrews said,
We're ready to go. It's been a long process, but we're moving forward with everything. I'm from the city of Schenectady, so opening up the Union Street location is huge because that tax revenue is going to go right back to the city.
There Are Three Locations Planned
Andrews' license allows him to open up to three dispensaries. He wants to convert his Glenville location at 126 Saratoga Road into a cannabis dispensary.
The third location will be in Schenectady County but the exact location is still being looked into. He has a Scotia storefront but because of the proximity to a church, he isn't able to open a dispensary in that location.
Preparations Are Underway to Launch on April 1st
Upstate Canna Co. has hired twelve employees. They will make deliveries, assist customers, and do online orders. The website should be up and running soon. Through the website, customers can schedule appointments and place orders both for pick-up and delivery. He also said that walk-in customers will be welcome at the store.
Take a Look at This Budding Property-Hemp Farm Sold in Rensselaer County
Check out this hemp farm that sold in Rensselaer County. It sits on one hundred and ninety acres, has two ponds, trails, and solar power. There is also irrigation, heaters, a 3500 square foot barn, and an old sugar shack. It was listed for $845,000 as a turnkey business. It sold for $770,000.