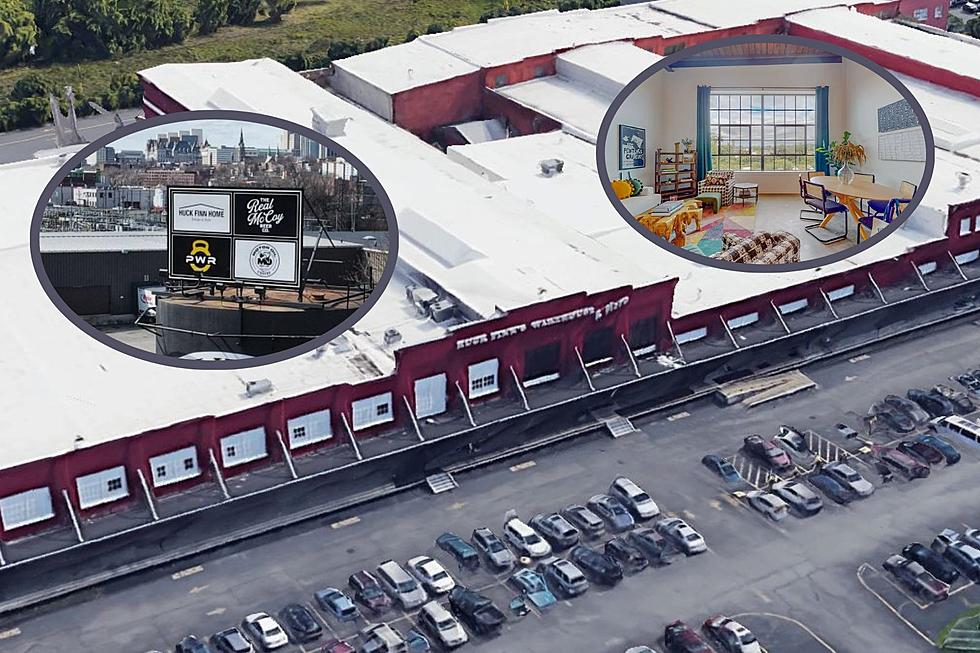 Albany's Old Huck Finn's Warehouse Site Becomes Slip 12-What's in it?
google maps-Facebook
The old Huck Finn's Warehouse on Erie Boulevard in Albany is changing into a multi-use building. It has brand-new apartments, a fitness studio, a brewery, and soon-to-be a coffee shop known as Slip 12.
What is in the New Slip 12?
The sixty-five million dollar project houses an apartment complex. They offer studio, one-bedroom, and two-bedroom apartments minutes from downtown Albany and surrounding areas. The rents start at $1,025 for the studios, $1,145 for the one-bedroom floor plan, and $1,595 per month for the two-bedroom apartments.
What Other Shops Are Going Into the Slip 12 Space?
The local coffee company, Motor Oil Coffee will be housed inside Slip 12 along with Real McCoy Beer Company. There is a fitness studio called PWR that already occupies space inside Slip 12 offering fitness and yoga classes. There is also a home store which is a much smaller version of the old Huck Finn's Warehouse called Huck Finn Home.
The New Slip 12 Sign is Up!
What is the Significance of the Name Slip 12?
Slip 12 is a nod to the building's origins as a shipping stop, the 12th slip along the Erie Canal. The building was erected in 1918 for the Albany Perforated Wrapping Company. Then it was a warehouse for Montgomery Ward. It didn't become a furniture store until 1995 according to Albany Business Review.
If you are wondering where the iconic Huck Finn's sign went, don't worry. It was taken down with care and will be displayed somehow inside Slip 12.
Fire Ravages an Old School in Albany - See Dramatic Photos Here