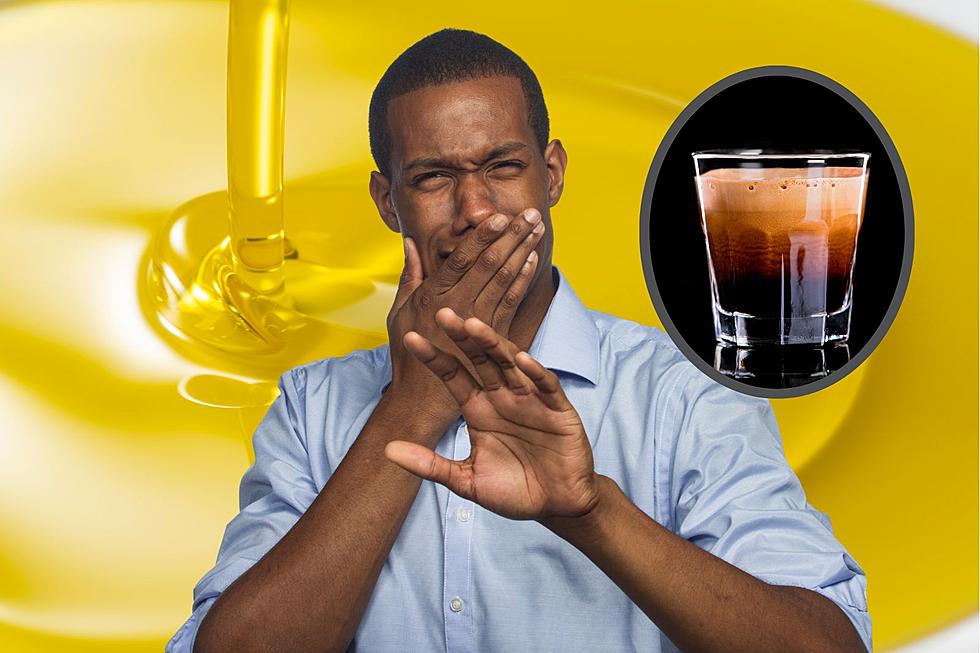 Starbucks Bringing Hurl Worthy New Sicily-Inspired Drink To NY
Canva
There are a lot of things to love about Italy: Fashion. Spaghetti Westerns. Sports cars. Then there's the food: Fresh pasta, San Marzano tomatoes, Tuscan wine. But there are two great food contributions from Italy that Starbucks have decided to combine in a mixture so unholy it makes my innards clench.
On a recent trip to Sicily, undoubtedly inspired by White Lotus season two, Starbucks CEO Howard Schultz noticed Sicilians enjoyed two things. The first is their espresso, which makes sense considering Italy invented it. The other is that some Sicilians enjoy a spoonful of olive oil pressed from the island's many groves. I'm sure you realize where this is going. And its coming to New York.
Starbucks Introduces New Olive Oil Coffee
Introducing Oleato: Starbucks' new olive-oil-infused coffee line catered to Italians. The drinks are made with Partanna olive oil from Sicily. The full line includes a Caffé Latte, Iced Cortado, Golden Foam Cold Brew, and Iced Shaken Espresso.
The Oleato drinks are now on the menus at every Starbucks in Italy, in an attempt to bring in more than tourists to the 25 locations across the country. Now I haven't asked an Italian how they feel about olive oil in coffee, but I can't imagine they'd react any different than another polarizing Americanization: pineapple on pizza.
The Oleato drinks won't just be staying in Italy. No, they'll be expanding into California this spring, then into Japan, the Middle East, and the UK. So what about New York? While there's no plan to bring the full line of Oleato drinks to the state, the company has saved something far worse for us.
NBC reports Starbucks Reserves in Seattle and New York City are getting the Oleato Golden Foam Espresso Martini. The espresso martini is the drink of the now, but this could reset the clock. The drink is vodka and vanilla bean syrup topped with a foam made from sweet cream and Partanna extra virgin olive oil. So that's a combo of liquor, sugar, vanilla, dairy, and olive oil. Probably not the drink you want to end the night on.
13 Reasons Why (in Moderation) Coffee Is Actually Really Great for You
13 Food Shortages Expected In New York Grocery Stores In 2023
Thanks to war, weather, supply chain problems, or politics, these 13 common food items are forecasted to disappear from shelves this year as costs rise dramtically.