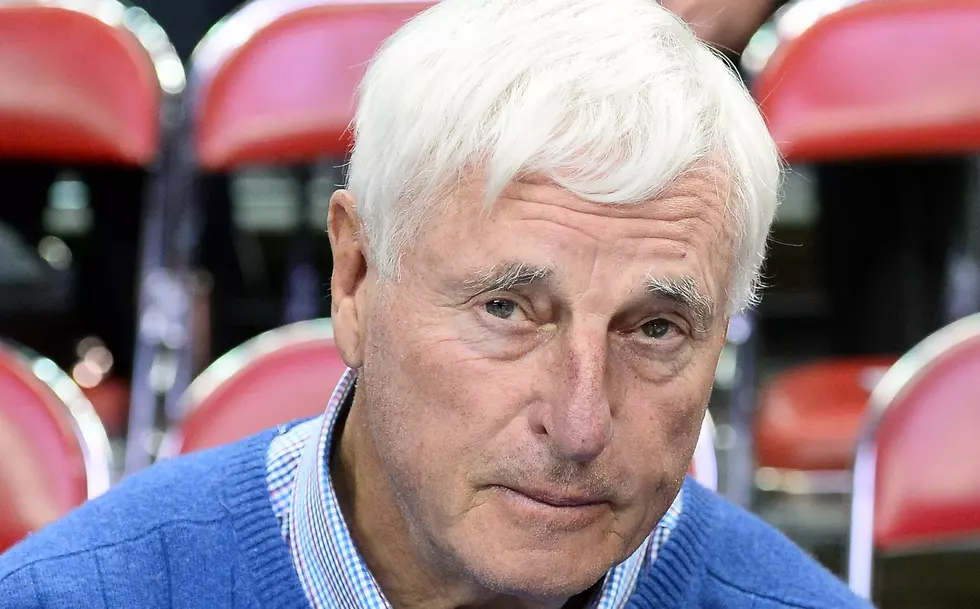 Knight Voices Displeasure With NBA
Getty Images
Hall of Famer Bob Knight joined Mike and Mike on ESPN Radio Monday morning to mainly talk about the relevance of Wichita State and whether or not they can compete for a the NCAA Championship (Knight's '76 Indiana squad-only team to go undefeated to win national title).
Full Podcast: Bob Knight with Mike & Mike on Monday morning

Quickly the conversation turned into the transition from college basketball to NBA. Knight was asked what he thought of this year's class of NBA rookies.
"I'm not very big on the NBA," said Knight, on 104.5 The Team ESPN Radio. "I think the NBA has done a great disservice to college basketball by taking kids after one year.
"There's a whole string of kids that have left college to go to the NBA after a year that are playing in some place down in Antarctica because they couldn't make it in the NBA."
Knight reiterated his well-publicized thought that education should be the first priority and went into the story of when he and Mike Krzyzewski met with David Stern a few years ago to voice this plea.
Mike Greenberg brought up Mark Cuban's recent quote about how college basketball players should be held out of the NBA game yet use the NBA D-League to further lessen the transition into the top level of the professional game.
"Well I've never been very big on what Mark Cuban thinks. What happens to the kid without an education when he's 22 or 23 years old when he hasn't been able to make it in basketball?"
Audio: Knight, "I've never been big on what Mark Cuban thinks."
Oh, and for those wondering? Knight fully supported the idea of Wichita State competing for another Final Four appearance this year, citing that they "may be even stronger than a year ago."