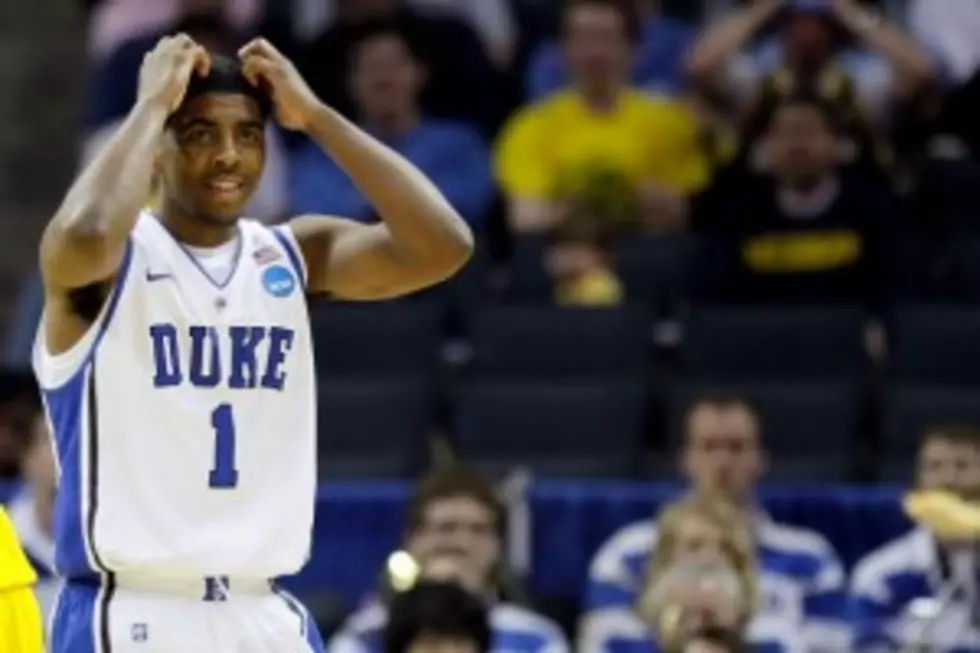 Kyrie Hurt Duke More Than Helped
For the 2nd time in 3 years, Duke was eliminated in the NCAA Tournament in the Sweet 16. 
And while I don't think the Blue Devils had enough to win it all this year, they certainly could have performed better than they did during their 93-77 loss to Arizona.
So what happened?  I have the answer.
I truly believed Kyrie Irving's return hurt Duke more than it helped. For two weeks, I kept telling everyone that Irving's return didn't mean automatic National Championship.  He wasn't in game shape.  His toe wasn't healthy and he didn't know his role.
Last night, the freshman guard scored 28 points in 31 minutes - it's the most minutes he played since he injured himself back in November.
Duke was clicking without Kyrie.  Chemistry means everything and Duke had it before Irving came back.  Nolan Smith was the point guard and they had a great rotation going.  Irving comes back and they put him at point guard and move Nolan Smith to the shooting guard.  Nolan Smith was held to eight points - he averages over 21 a game.
 Duke's loss to Arizona was the one of the worst games Duke played all season.  Very un-coach K like.  It's late March!!! 
You can't just miss 3 ½ months (and 26 games) and expect everything to be okay again.  After Sunday's win over Michigan, Irving said, "I'm not going to be myself right away. I've been away too long."
Coach K had to play one of the nation's best players but how much was the question?
Irving's return should have been a gradual process but it was rushed in a week.  If Irving would have returned a month ago, then I'd be saying that's a huge boost for Duke but to show up the week of the NCAA's and expect to play like it's November again wasn't realistic.