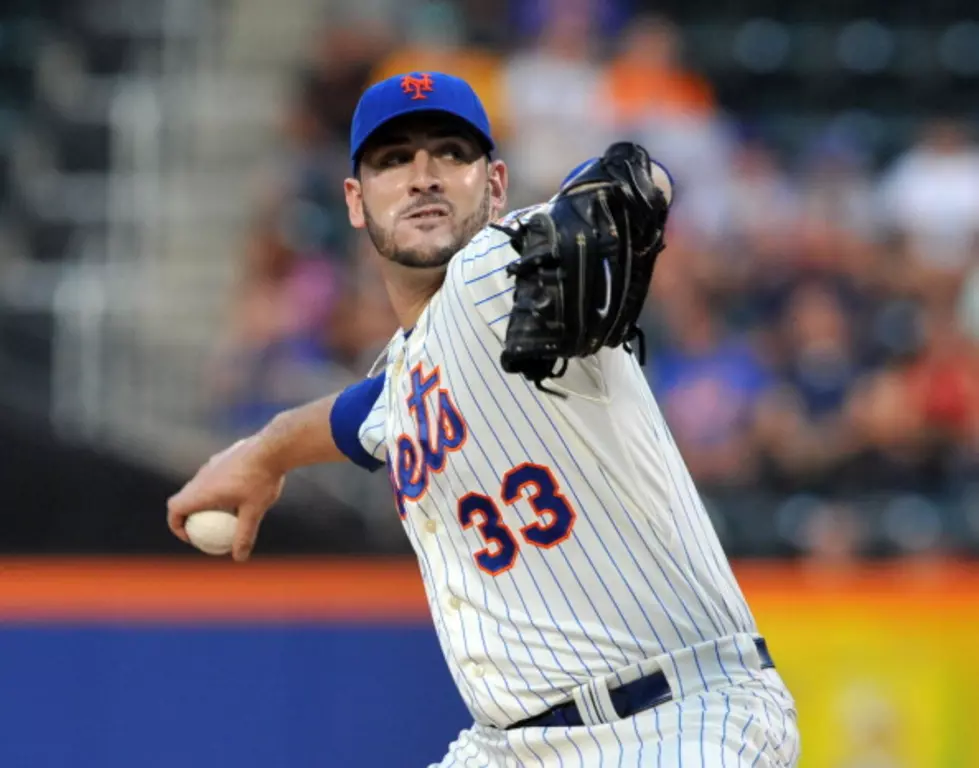 Matt Harvey Shows His Funny Side On The New York Streets
Photo by Jason Szenes/Getty Images
Matt Harvey must be really nervous about starting the All-Star Game in front of the home fans for his Mets team at Citi Field.  Facing Mike Trout?  Stress.  Miguel Cabrera?  Shakes.  Dealing with another New York guy, Robinson Cano? Unbearable.
This is complete sarcasm.  Harvey is unflappable.  Young, bright and damn good on the mound.  He is so loose that he went on the streets of New York City and asked people funny questions about himself.  Enjoy:
By:  Mike Lindsley, "Mid-Day with Mike," M-F 1-4, Yankees pre/post game host on 104.5 The Team ESPN Radio.  Follow him on Twitter at Twitter.com/MikeLSports.