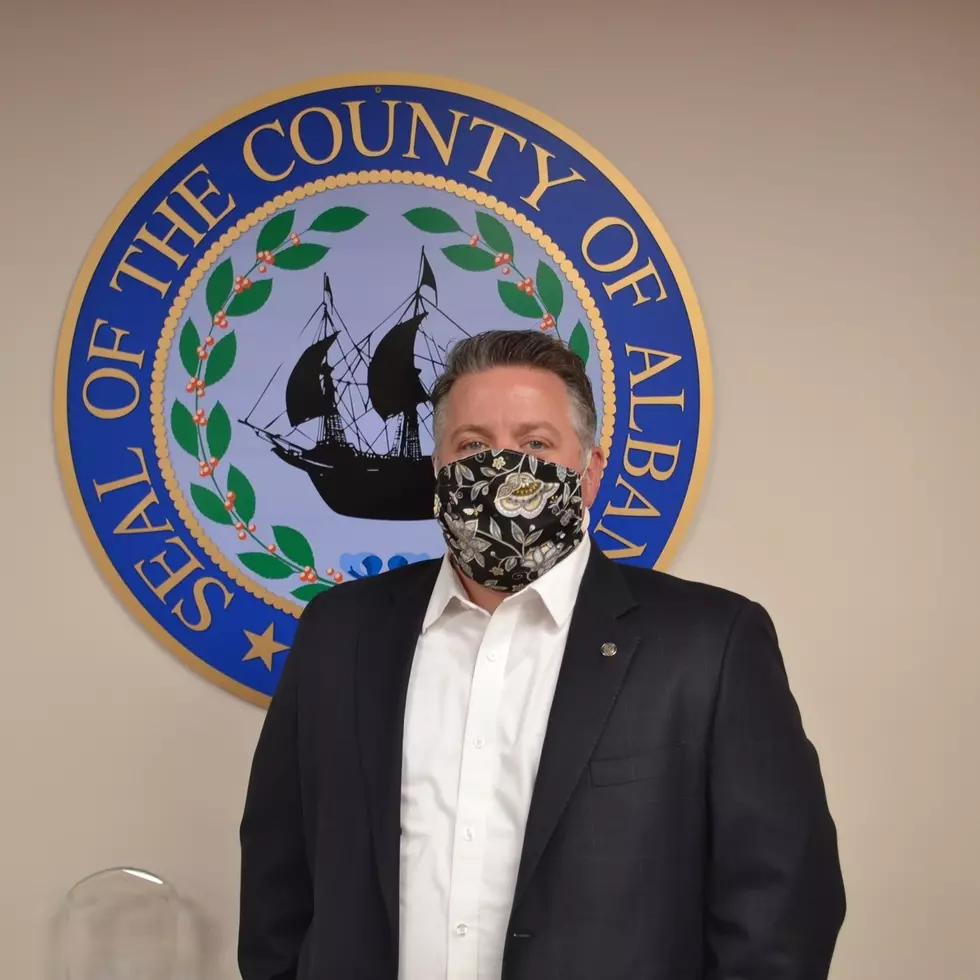 McCoy: High Risk High School Sports Will Have To Wait
Dan McCoy Facebook
Even though Governor Andrew Cuomo and the New York State Department of Health opened the door for high-risk high school sports to begin on February 1st, it looks like that will not be the case. Albany County Executive Dan McCoy said "you're not going to get the green light February 1" in his Wednesday morning press briefing.
Just a day after Section 2 Athletics reported that they had submitted a plan to begin a "condensed season schedule" McCoy says that February 1st is not realistic.
Spectrum News shared McCoy's quotes and video of his press conference where he said: "There's going to be a lot of protocols that are in place, and we're not there under this matrix," McCoy said, noting that the average needs to settle under the 5-percent mark in order to allow for the return in the county. "We're going down the slope again, but it's gonna take time."
Albany County's seven-day rolling average of positive COVID-19 cases needs to drop to meet McCoy and the NYSD's criteria. I'm sure this is a situation where McCoy is right and being patient is the correct path to take but it still stings. Hopefully, we're closer to starting in early February than it seems McCoy believes.
Enter your number to get our free mobile app
KEEP LOOKING: See What 50 of America's Most 'Pupular' Dog Breeds Look Like as Puppies