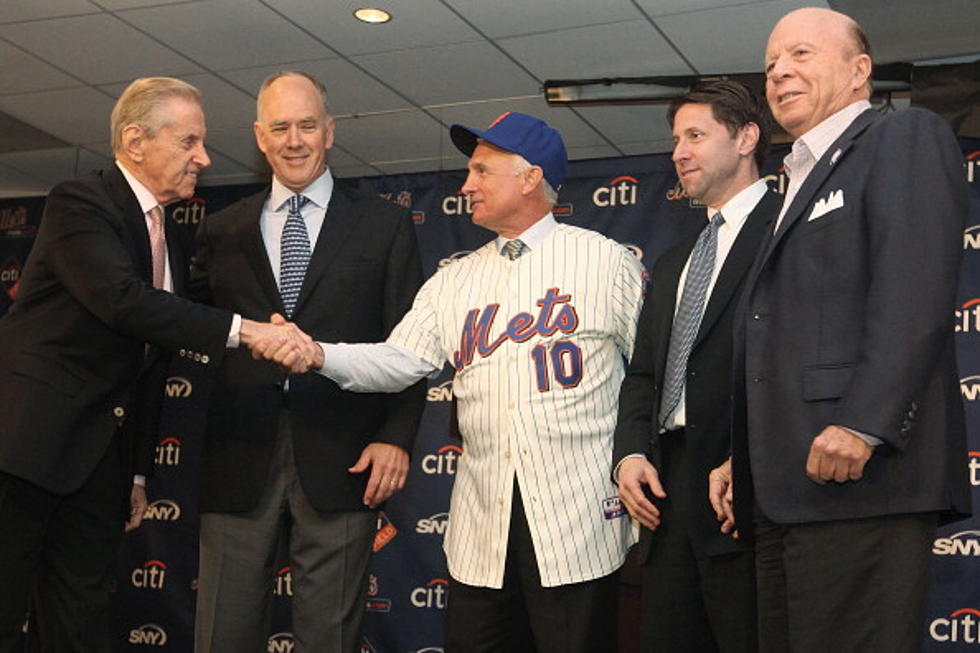 Mets Management Hits New Low
Photo by Chris McGrath/Getty Images
Somehow, it has gone from really bad, to even worse for Mets Nation. According to reports, the Mets are cutting ties with their Rookie-level affiliate in Kingsport, Tennessee. The Mets don't appear to have any plans to join forces with another club; by all accounts they will be completely removed from the league.
Mr. Wilpon, this is unacceptable. As a fan, I can suffer through some frugal off-seasons, but not if you're going to do this. If we need to spend a couple seasons pinching pennies and building from within, that's fine, but how can you assure me that we are harvesting talent while your cutting farm teams to save money? The answer is, you can't. And don't try and tell me that this team didn't matter, because Doc Gooden, Darryl Strawberry, Jose Reyes and David Wright all played on that team, and they are the four greatest homegrown talents to come through the Mets organization in the last 30 years (sorry Lastings Millage).

I may have joked a bit over the past two seasons about the Wilpons needing to sell the team, but I've always been rooting for them to maintain ownership. Unfortunately, I can no longer back that stance. It appears that the Mets, with the moves they've made this off-season, are more focused on cutting costs than signing players or grooming them, and if that's the case, then its time for a change. I am, and will always be, a Mets fan, but I am now officially jumping off the Wilpon bandwagon.