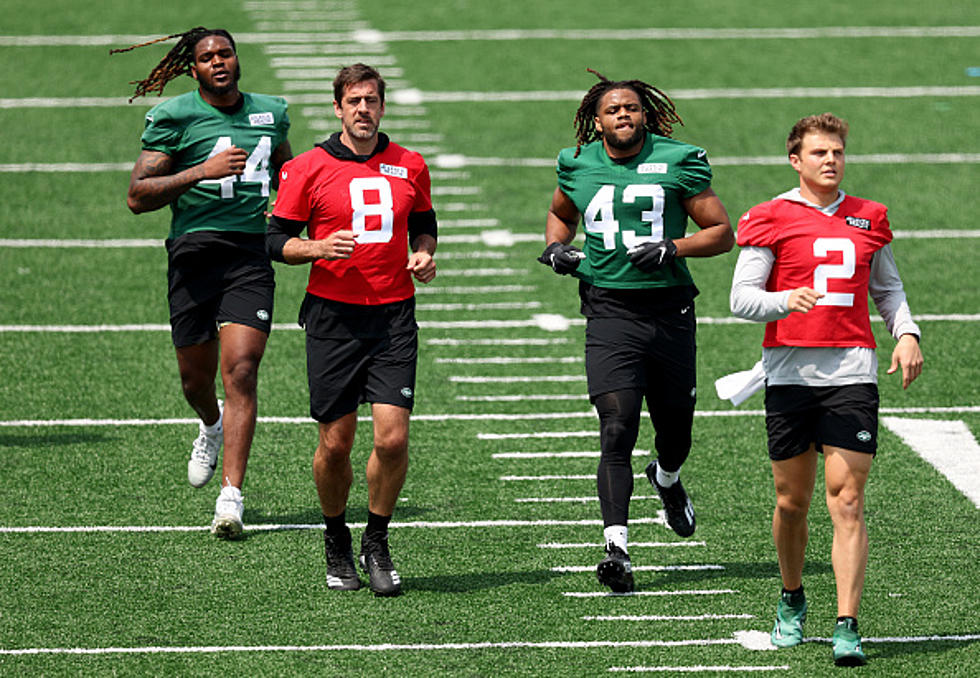 New York Jets Should Feel Lucky To Be On HBO's 'Hard Knocks'
Getty Images
New York Jets head coach was pretty clear that he wanted no part of his football team being featured on the HBO show, 'Hard Knocks'. However, if history repeats itself, it wouldn't be the worst thing.
The last time the Jets were featured on the show, that has run for 21 seasons, was 2010, when Rex Ryan was the head coach and Gang Green went to the AFC Championship game. Most Jets fans would be quite fine with a shot in the AFC Championship.
According to Ryan Dunleavy of nypost.com, last month Robert Saleh told the media, "I know there's several teams that would love for 'Hard Knocks' to be in their building, but we're just not one of them." However, some former Jets, who experienced the 2010 feature, feel differently.
ESPN analyst and former Jets offensive lineman, Damien Woody told nypost.com, "Whoever said it is a distraction, it's nonsense. We're on 'Hard Knocks' being broadcast to the national public, I want to project myself in the best light,' is how myself and a lot of other players thought about it."
That's an interesting take and one that may help the Jets. With so many expectations on this season, maybe the Jets players will be focused on doing things 'the right way', so avoid pitfalls that will be broadcast each week and repeated daily. There is nothing wrong with Aaron Rodgers taking some of the spotlight and microscope off of his Gang Green brethren.
'Hard Knocks' could end up being a blessing in disguise. Former Jets general manager and current ESPN analyst Mike Tannenbaum said in nypost.com, "Players know they are being filmed and it's a very popular show. Because of it, you get better practices out of it." Better players having better practices may end up being a "lucky" result of being on 'Hard Knocks'. The first episode is scheduled for August 8th at 10pm on HBO.
Dumbest Driving Moves Seen In New York
You have spoken and these are the dumbest driving moves seen in New York State. Be safe out there.
These are New York's Ten Biggest Phobias, What are You Afraid of Most?
Most New Yorkers suffer from some kind of phobia...an extreme or irrational fear...and these ten phobias were searched for most often online.
2023-2024 Capital Region Concert Calendar
This Concert Calendar is updated regularly so keep checking back for the latest on Saratoga Performing Arts Center, MVP Arena, The Egg, the Palace Theatre and much more!