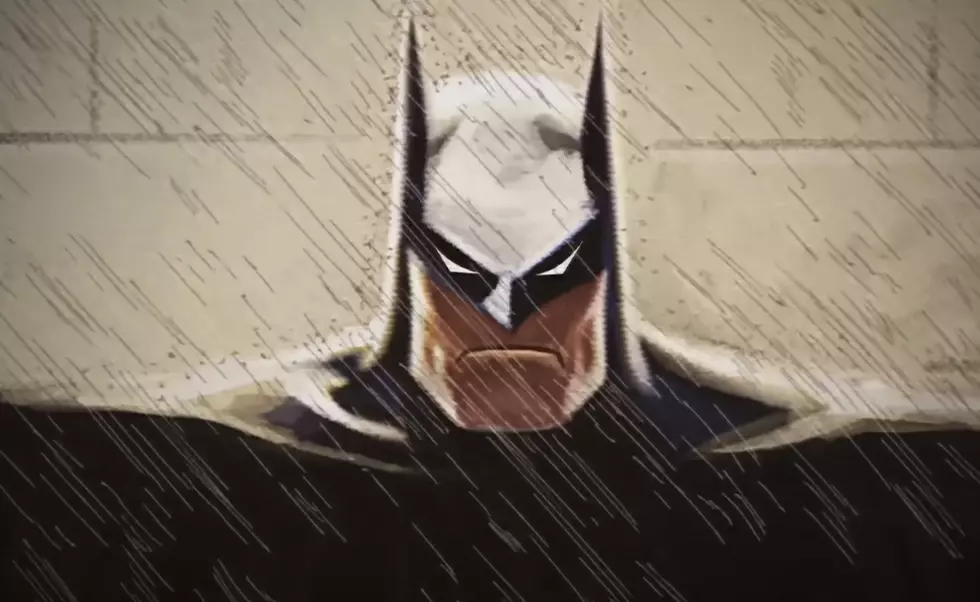 New Yorker That Was Iconic Voice Of TV Batman Dies
Meet The Voice of Batman YouTube.com
For many fans of the iconic DC Comic book character, Batman, Kevin Conroy was the man that brought the animated Dark Knight to life. Conroy's deep, gravely voice that became synonymous with Gotham's super hero. Children and adults alike, shared a love of Conroy's verbal portrayal of Bruce Wayne and his vigilante alter ego. Kevin Conroy died on Thursday in Manhattan at the age of 66.
Conroy was born November 30, 1955 in Westbury, New York. After graduating high school at 17, he received a scholarship to The Juilliard School in New York City. The talented actor shared an apartment with another aspiring icon, Robin Williams. In 1992, Kevin Conroy was cast as the voice of the "Caped Crusader" in Fox Kids Network's "Batman: The Animated Series." According to McKenna Oxenden of nytimes.com, the animated show's producers auditioned more than 500 actors. Alan Burnett, a writer and producer on the series, told The Times that they were transfixed by the "gravitas" that Mr. Conroy brought to the character.
In 2016 Kevin Conroy told the New York Times, "I've been really fortunate to have gotten Batman, because he's a character that's just evolved. It's just been a character where you can ride that wave for 24 years. Keeping him alive, keeping him from getting just dark and boring and broody, is the challenge." Boring would never be a word fans would use to describe Conroy's Batman.
Mark Hamill of Star Wars fame, played the Joker opposite Mr. Conroy's Batman. Hamill in a statement quoted on nytimes.com, "Kevin was perfection. For several generations, he has been the definitive Batman. It was one of those perfect scenarios where they got the exact right guy for the exact right part, and the world was better for it." Well said by Luke Skywalker.
2 NY Barn Finds, 1 Location
1 Ferrari and 1 very rare Lamborghini!
80-Foot Queensbury Xmas Tree On Way to Rockefeller Center NYC!
It's not every day that you see a 90-year-old tree getting the kind of royal treatment, complete with a police escort that this magnificent one is getting.
But this is no ordinary tree.
This 82-feet-tall Norway Spruce, grown in Queensbury, has been donated to Rockefeller Center in NYC and is making its way down there now. Once adorned and lit, this spectacular Spruce will become the most famous X-Mas in the world!
Upstate NY Pet Owners Beware! Thanksgiving Foods Harmful to Furry Friends
Thanksgiving is all about family gatherings and that includes our furry friends. Here's a reminder of the foods that are harmful to our pets and some that could make them deathly ill. When we get together this holiday season, make sure you treat your pets with the right foods.