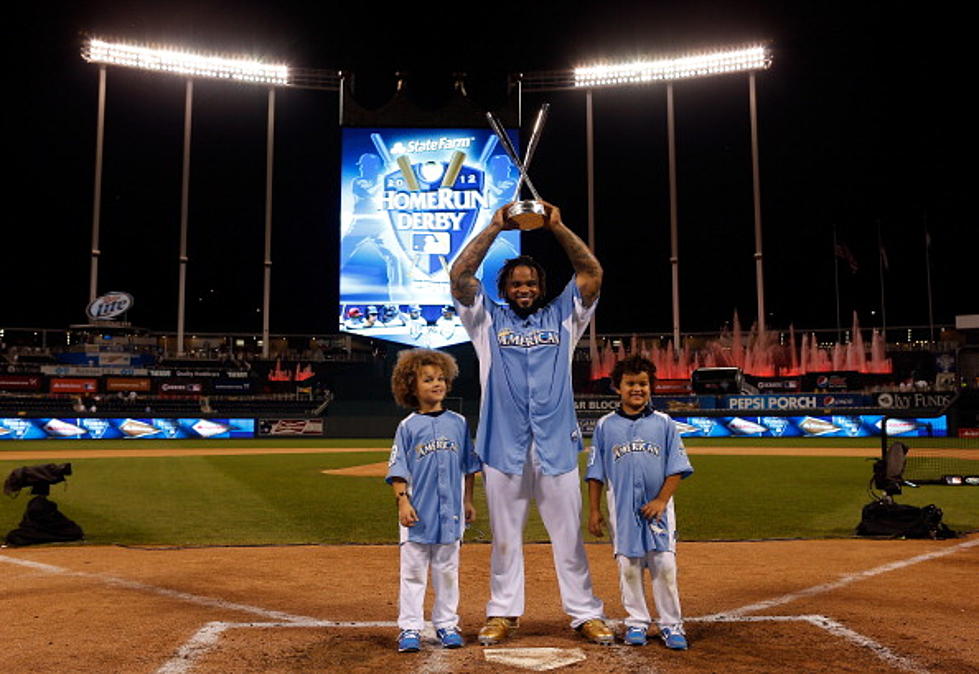 Official 2013 MLB Home Run Derby Drinking Game
Getty Images
(DISCLAIMER: 104.5 The Team ESPN Radio does not condone binge drinking in any way. This drinking game is meant to be enjoyed in a responsible fashion, and any rules should be adjusted in proportion to one's safe alcohol consumption level, using the best judgement of the player. Do not drink and drive.)
Every year, Major League Baseball's best and brightest sluggers take the stage on the eve of the All-Star Game to tee off in the Home Run Derby. This year, Citi Field will play host to the grand spectacle. However, the real spectacle is what happens in homes all over America during the event, a tradition unlike any other, the Home Run Derby drinking game.
This year's drinking game features a combination of rules that are timeless classics and rules specific to Citi Field, and the participants themselves. Again, we remind you to be safe if you choose to play, and adjust the rules in proportion to your level of safe alcohol consumption.
BEFORE YOU START, you have to pick one hitter out of a hat. Any time a rule applies to that player, you must drink double the prescribed amount for that one player. Now, without further ado, the rules.
Take A Sip For
Every home run hit during the derby
Every ground ball hit
Any mention of David Wright hitting at his home ballpark
Take Two Sips For
Every gold ball home run during the derby
Every fly ball caught by a kid in the outfield
Whenever an announcer mentions Robinson Cano's zero home run performance in last year's derby
Any time Chris Davis' 37 home runs are mentioned in the broadcast
Take Three Sips For
Every time Chris Berman says a player hit a ball to a location other than Citi Field
Every ball that hits the wall on the fly without clearing the fence
Any time "steroids" or "performance enhancing drugs" are mentioned
Every mention of a player possibly ruining his swing for the second half of the season
If Bryce Harper finds a way to hurt himself in the Home Run Derby
Any mention of the fences being moved in at Citi Field
Finish Your Drink For
Every swing and miss in the competition
Every 500 foot home run
Every time a player finishes a round with zero home runs
Take Two Shots For
Any ball hit directly into/off of the home run hat/apple in the outfield
Now, you have the rules, you have the free time. Just don't do anything too stupid with them.