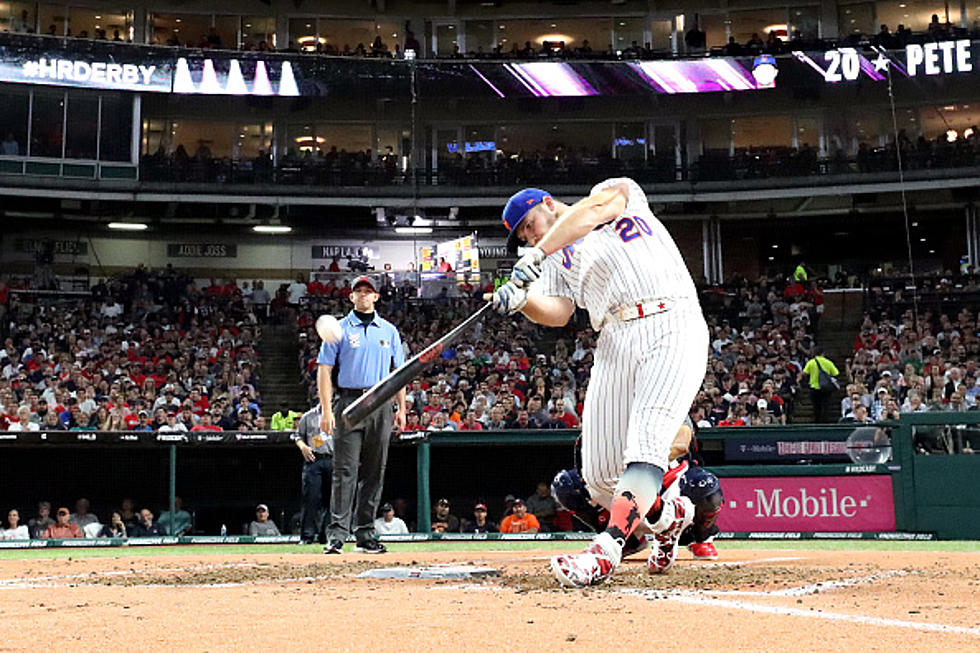 Baseball Fans Love the Home Run?
Getty Images
Tonight over 6 million people will tune in their televisions to a sold out Coors Field in Colorado to see Major League Baseball players take glorified batting practice. A pitcher, that the Major League hitter is familiar with, will attempt to throw perfect pitches and the batter will attempt to deposit them deep into the caverns of seats in the outfield, filled outstretched arms attached to gloves, waiting to absorb a piece of baseball history.
The home run has always been a glorified moment in baseball, even in batting practice or on TV. In 1959 a television show called
Home Run Derby
was so popular it ran for 26 episodes and gave fans a chance to see and hear from Hall of Famers like Ralph Kiner, Willie Mays, Mickey Mantle and Hank Aaron. Every kid that has played baseball has participated in their own round tripper contest in one way or another. In 1985, Major League Baseball attached Home Run Derby to the Monday before the All Star Game.
Why would you dedicate an entire night to watch people taking batting practice? Because it's fun. Home runs are fun. I wish I could hit a ball that far. That's why I watch. I know I can't do that, even when I try. That's why a lot of people watch. They wish they could hit home runs like New York Mets first baseman Pete Alonso. He hits majestic moon shots most of us only dream about.
Baseball fans love the home run. Everyone in baseball seems to know that except for MLB Commissioner Rob Manfred. To suggest and implement a "deadening" of the baseball prior to this season displays his inability to see the future of the game. Under Manfred's watch, baseball attendance continued to decline prior to the pandemic. This season's product has been deemed "unwatchable" by some of baseball's brightest minds.
Fans like the Home Run. It's OK. There is nothing wrong with more baseballs flying out of the ballpark Mr. Commissioner. Maybe when they do, more people will come back.
Pac-Man Facts: 40 Easily Digestible Bits of Arcade-Game History
From his arcade-game fame to his own TV show and appearances on all kinds of collectibles, a look back at Pac-Man.